PERFORMANCE REPORTING
Gain real-time insight into nursery and staff performance.
Manage performance at-a-glance. Monitor staff productivity, registration pipeline health, and campaign sources. Plan ahead, track attendance, oversee engagement, and get nuanced insight. Save time with automated reports.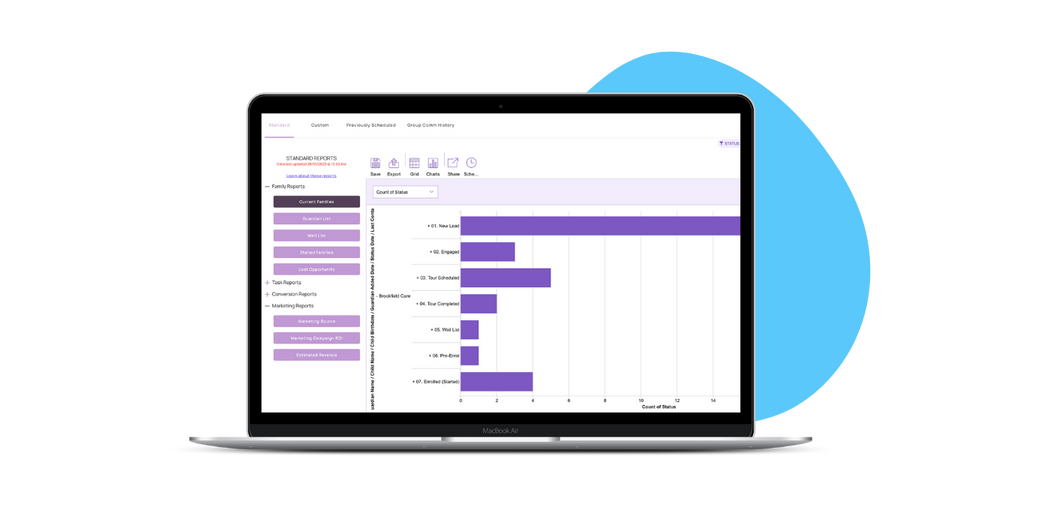 Identify what's impacting your bottom line.
Easily view which campaigns, leads, and lost opportunities are affecting your revenue. Automatically calculate your ROI (return on investment) and CLV (customer lifetime value), with less work.
Lead Source Reporting.

Track

lead sources—website, search engines,

direct

mail, referrals, and more— to understand where family interest are coming from, and which sources are most effective.

Campaign Reporting.

See

which

marketing campaigns are producing registration so you can double down on your best-converting campaigns.

Lost Opportunities Reporting.

Understand

why parents are not registering to adjust your marketing strategy. Plus, see where in the enrolment

funnel

you're losing family interest to create additional training or rework your efforts.

Revenue Reporting.

Effortlessly

project finances for each centre. Forecast registration ratios, trends, and annual profit for the upcoming year. Further, use report data to deliver an outstanding family experience.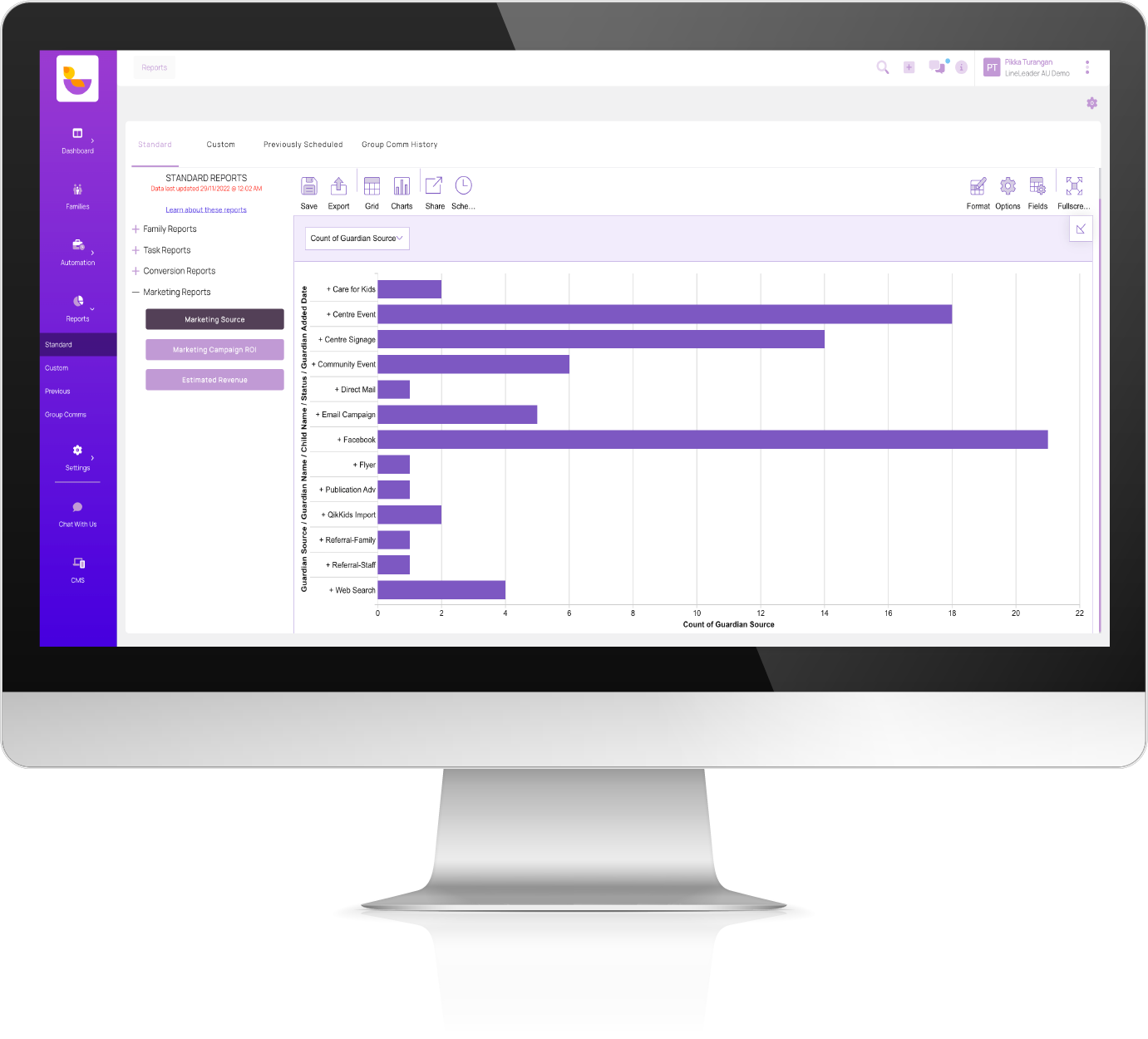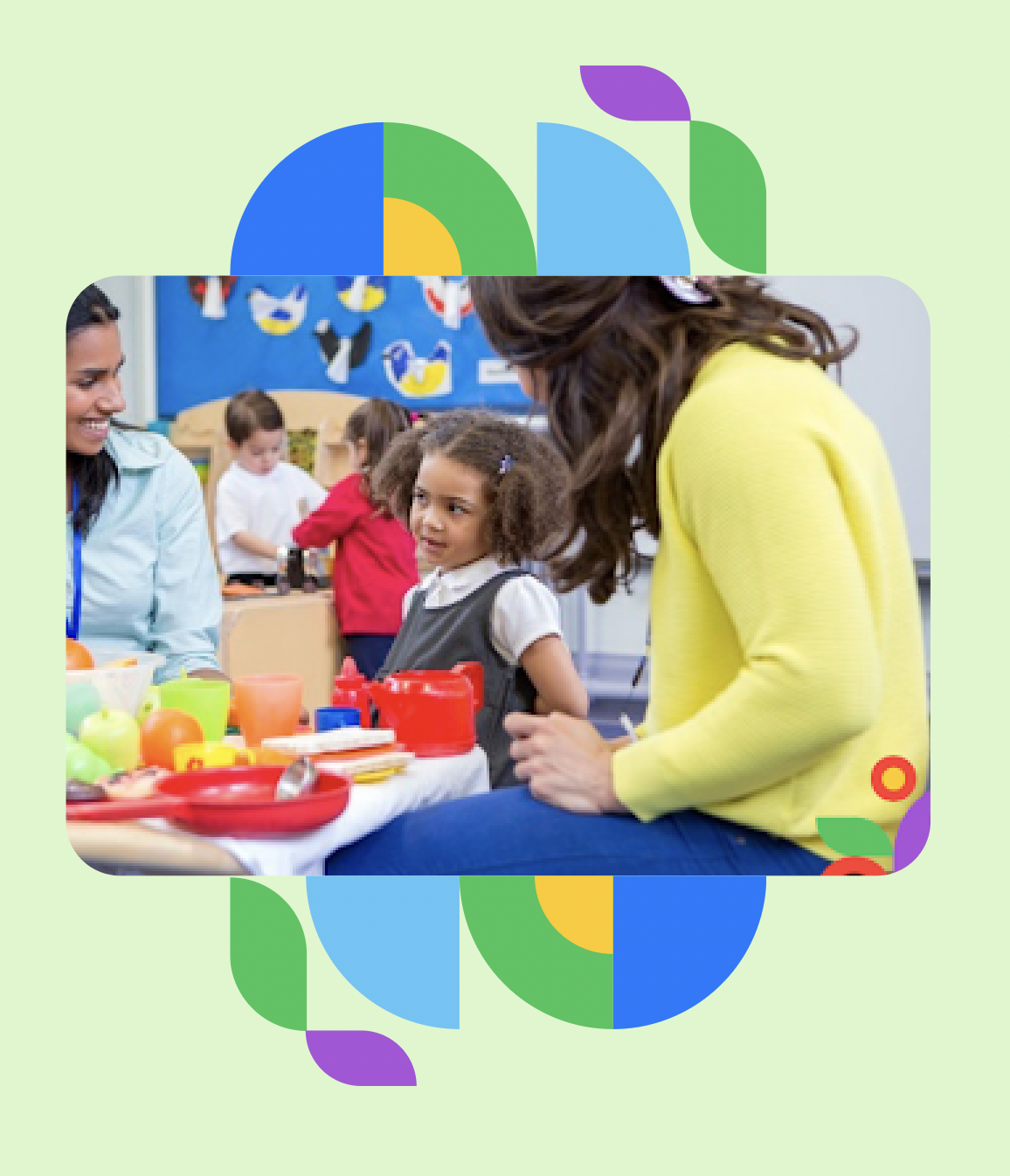 Forecast open seats and monitor attendance.
Manage attendance, waitlists, and room capacities to plan for the upcoming year. Further, easily forecast revenue to project profitability.
Attendance Reporting.

Easily track and report attendance in real-time. Automatically evaluate cost per day for each child based on their scheduled attendance and if they are using the childcare approval scheme for benefits and financial aid. Ensure safety by knowing where students

are at all times

. Plus,

easily

track staff hours to monitor payroll.

Occupancy Forecast Reporting.

Estimate

revenue opportunities in your pipeline. Run reports on potential revenue to forecast profits. Calculate your return to optimise marketing budgets for next year. In addition, see how much revenue each conversion generated.

Capacity Planning Reporting.

Automate a Capacity Planning report to see the day-to-day availability within your nursery. This report ties together children's schedules with classroom capacities. View which rooms are making the most of their available capacity. Equip directors and decision-makers with real-time insight.

Waiting List Reporting.

G

ain insight into your waitlist. View who you have on your waitlist across locations. Sort by age, group, priority, or waiting list date. Understand where you need to establish additional efforts. Plan room configurations or plan for new nurseries, in a few clicks.
Automate advances reporting for nuanced insight.
Get the advanced insight you need to enhance your enrolment process. Report on nutrition-related costs and subsidies. Customise reports to track campaign segments, analyse conversion success at each enrolment stage, calculate family lifetime value, and more.
Subsidy Reporting.

Monitor

subsidies across locations. Easily grant the proper funds to families at each centre. Report on subsidies to improve data accuracy for licensure and tax purposes. Save valuable time.

Custom Reporting.

Easily

build custom reports, like tracking opens for a particular email campaign. Gain in-depth insight by simply customising the enrolment reports you need. Plus, automate report emails to share findings and discuss strategy improvements.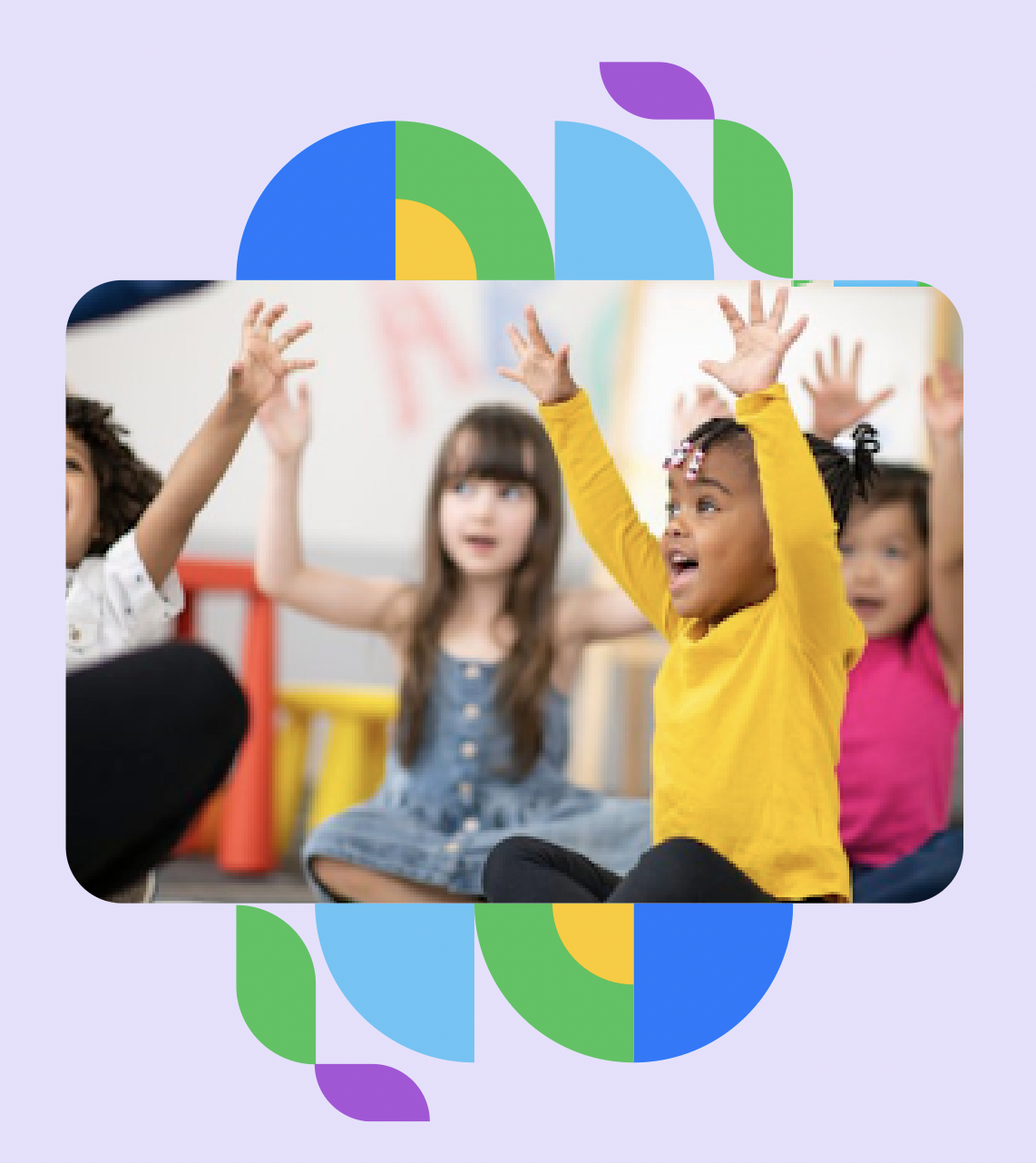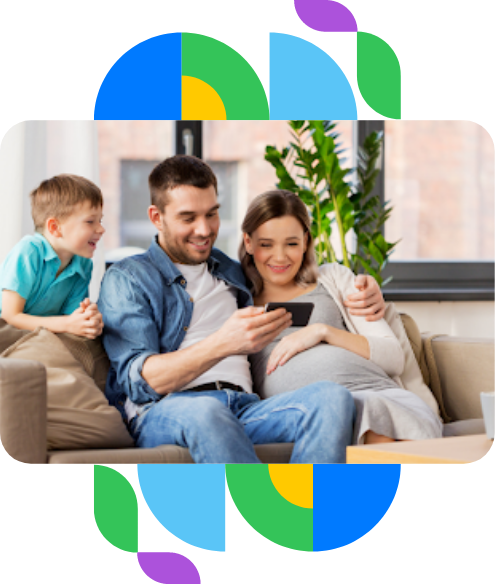 Monitor engagement levels.
Record staff actions, simplify tasks and monitor engagement with less work. Ensure staff is consistently interacting with families. In addition, track family engagement to increase satisfaction and build loyal customers.
Staff Reporting.

Access

and review

staff task completion

. Plus, monitor

employee activity

to see how families interact with the messages they receive from your nursery.

Communication Engagement Reporting.

Receive

data-driven feedback on how your emails performed. You can track on clicks, opens and see if any weren't delivered correctly to

recipients.
Text Messaging Reporting.

See what your families are replying to. This is a faster and quicker way to see what kind of messaging is working with your families.
Optimise your staff and parent experience with real-time insight.
"[The software] is comprehensive, useful, and user-friendly. There are many options and applications to use."


- Education Manager
Get started With LineLeader.