CHILDCARE MANAGEMENT SOFTWARE
Simplify center management with LineLeader Manage.
Leave manual processes behind and save time with automation. Easily check students in and out with contactless check-in, simplify billing and payments with automated tuition collection, and empower staff with task automation and digital time tracking.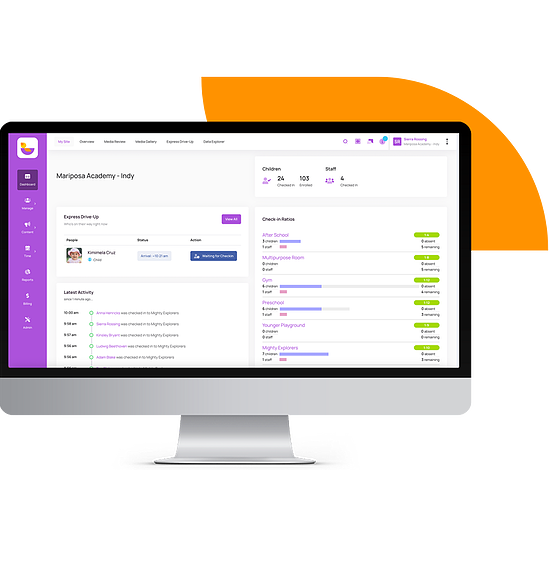 Manage time and attendance.
Easily check students in and out with contactless check-in and monitor classroom ratios.
Contactless check-in: Check-in/check-out students and staff with the touch of a button.
Pick-up and drop-off notes: Let families leave pick-up or drop-off notes give staff extra information.
Classroom ratios: Monitor classroom ratios and oversee the number of students per educator.

Attendance reporting: Easily track and report on attendance in real-time for both children and staff.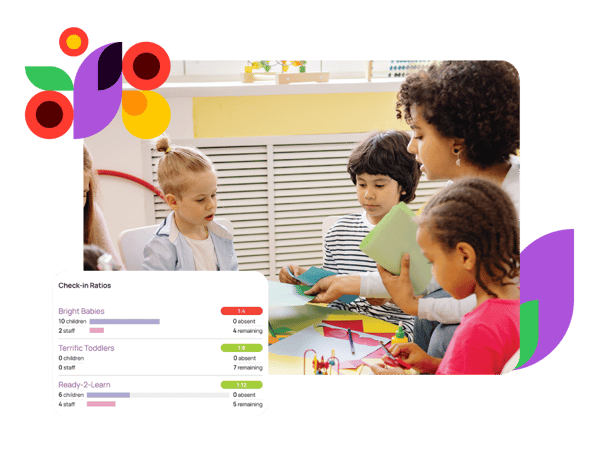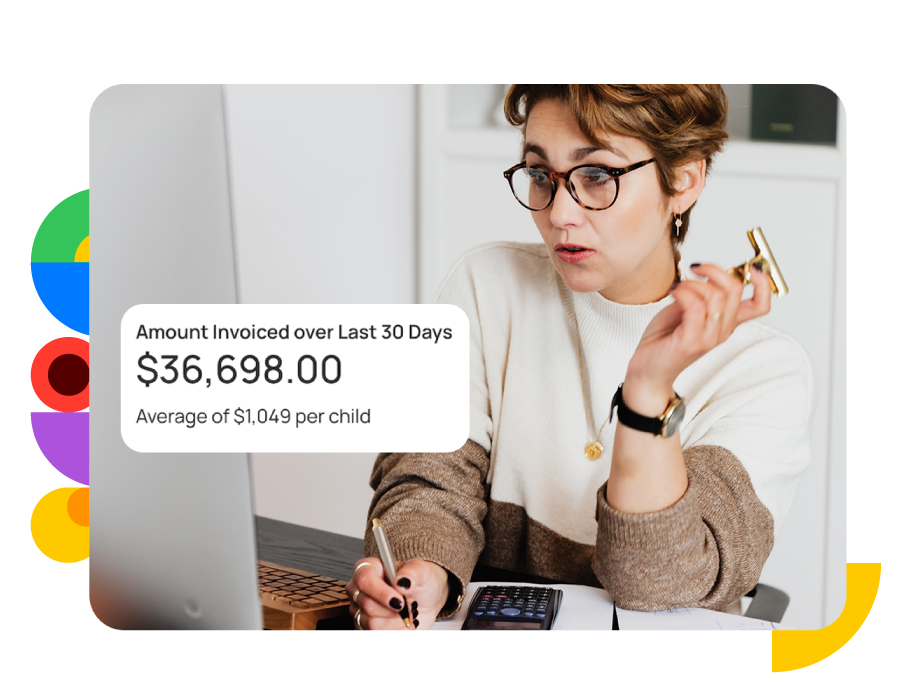 Simplify billing and payments.
Automate billing and payments and simplify subsidy reporting, USDA reporting, and capacity planning.
Tuition collection: Schedule invoicing, bulk charge families at once, and automate payment reminders.
Subsidy reporting: Monitor subsidies and grant the proper funds to families at each center.
USDA reporting: Automatically maintain USDA compliance and receive reimbursement for food costs.
Staff payroll: Track staff hours and synch your payroll system with LineLeader to ensure staff are paid on time, every time.
Capacity planning: Get a report that ties together children's schedules with classroom capacities to see which classrooms are making the most of their available capacity.

Forecasting: Forecast enrollment ratios, trends, and annual profit for the upcoming year.
Custom Reporting: Easily build custom reports and automate report emails to share findings.
Empower staff.
Empower staff with task automation, digital time tracking, and reminders.
Task automation: Manage daily to-do lists and track staff productivity.
Digital time tracking: Digitize staff check-in/check-out and oversee staff schedules.
Staff reminders: Send automatic reminders about tours, meetings, certification renewals, and more.
Staff reporting: Review staff hours and monitor employee activity to see how families interact with their messages.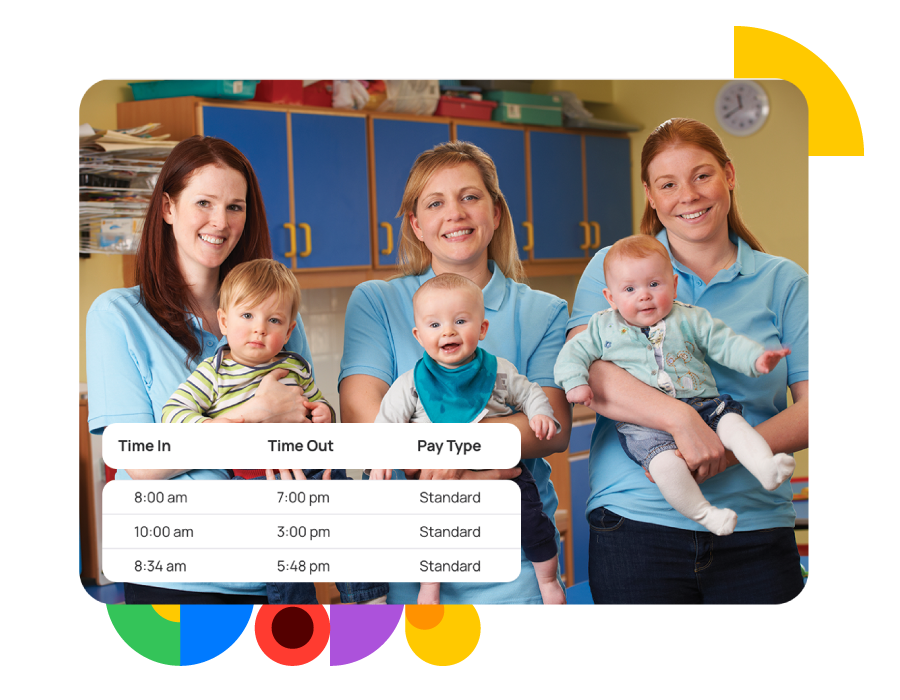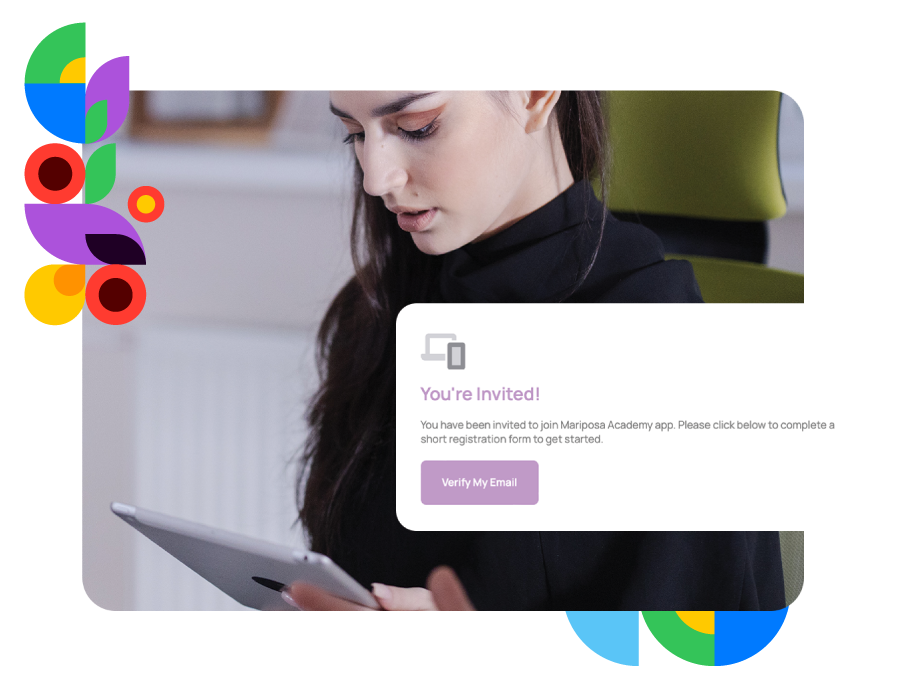 Streamline center operations.
Centralize family and staff records online. Add more users as you scale your team at no additional cost.
Online records: Access student, family, and staff records anywhere, anytime.
User permissions: Give the right LineLeader access to the right users.
Single sign-on: Allow designated users to access each LineLeader site instance from a single login.
Unlimited users: Give staff members access to LineLeader and add more users as you scale your team at no additional cost.
Get started with LineLeader Manage.
Manage is part of the LineLeader unified platform giving you everything you need to enroll more students, engage families, and manage your center.