CHILDCARE CENTER MANAGEMENT SOFTWARE
Simplify center and family operations with Manage.
Managing center processes by hand is tedious and time-consuming. It creates manual work, complicates oversight, and makes your parent experience inconvenient. Save time and streamline center operations in one place with Manage.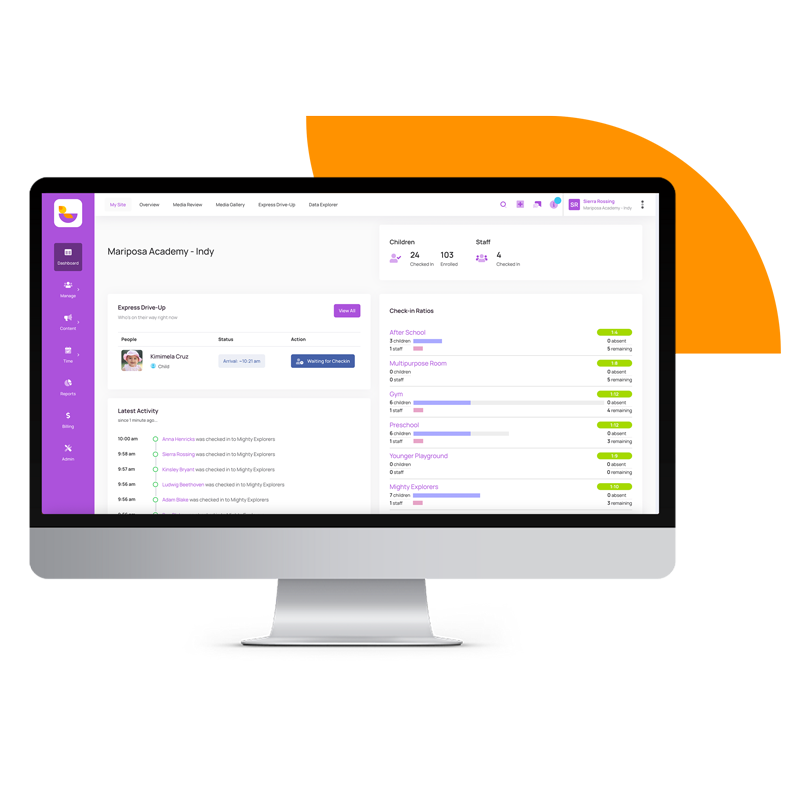 Enhance classroom quality and management.
Simplify lesson-building and team collaboration. Automatically maintain classroom ratios, track child observations, and access student records with ease.
Improve curriculum with simple lesson planning.

Save staff time with digitized lesson planning, one-click access to planned activities, and real-time updates. Plus, store records in a central hub for quick review.

Monitor classroom ratios to easily stay compliant with state regulations.

Oversee the number of students per educator, in a few clicks. Provide excellent education and improve instruction quality with proper student-to-staff ratios.

Transform tracking child observations

with portfolio management.

Easily access all the information needed to inform parents, report progress, and monitor the effectiveness of your curriculum.

Access student records

in one place, in real-time.

Track individual learning moments and save educators' time with digital documentation that improves curriculum and enhances insight.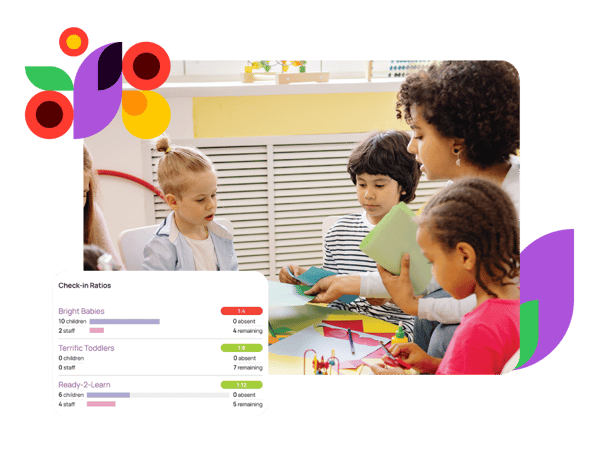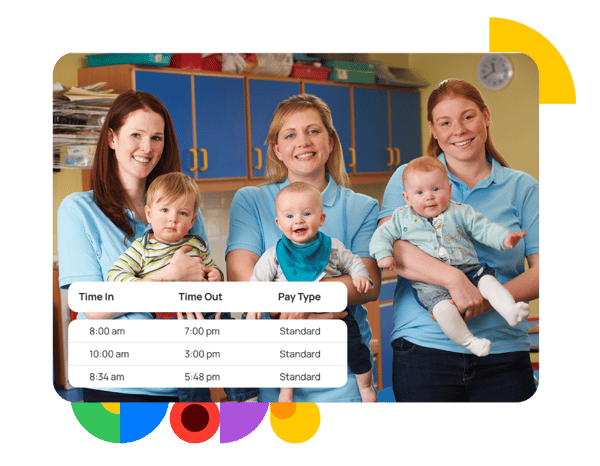 Streamline center and staff operations.
Automate tedious but necessary staff operations tasks to save valuable time so educators can focus on what matters most – the children in their care.
Give the right access to the right users. Ensure teams can gain immediate financial insight or efficiently accomplish their daily to-do list.

Manage scheduling and time tracking with ease.

Synch your payroll system with

LineLeader

to ensure staff are paid on time, every time.

Plus, si

mplify staff management with digitized check-in and check-out.

Manage staff licensing and certifications.

Send automated reminders to staff, encouraging re-certification. Make sure all staff are re-certified, meeting annual educational requirements by

state

.

Tap into unlimited resources. Equip all staff members with the tools they need to provide an excellent experience for every family.
Manage finances with automated billing.
Streamline your cash flow with easy tuition and fee collection. Stop wasting valuable time by automatically collecting tuition and fees.
Schedule invoicing and allow parents to automate tuition payments.

O

ffer a convenient option for parents to pay when they want, how they want

. Easily send, store, and organize invoices in one place.

Batch charges or automate reminders.

Bulk

charge

families at once and automate text messages and emails to remind families

when fees are

due

so staff don't have to chase down payments ever again

.

Monitor and distribute subsidies to the right families,

in one-click.

Manage invoices, establish recurring plans, and track finances. Secure and distribute proper funding to avoid decreased profits and enrollment gaps.

View billing reports and track tuition in one place.

Estimate your annual profit to forecast finances for the upcoming school year. Gain the insight you need to deliver an outstanding family experience.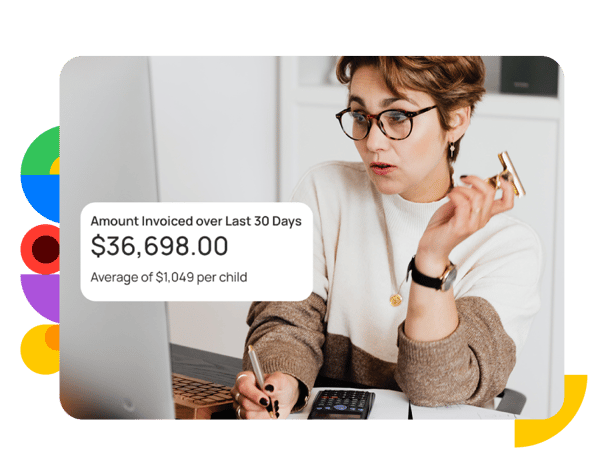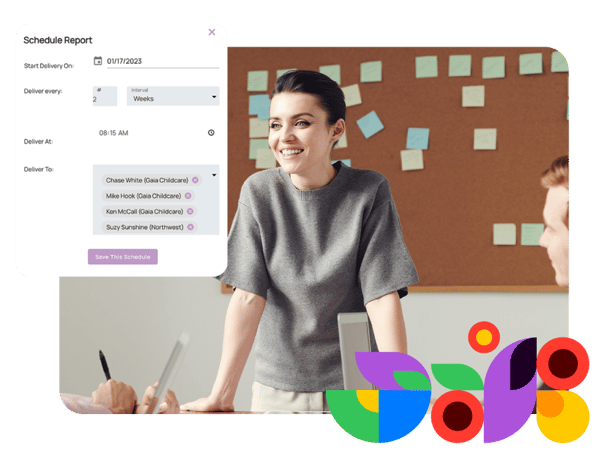 Automate reports to stay on top of finances.
Understand enrollment, ratios, and revenue performance across centers to make data-driven decisions on where you can improve.
Gain key business insights

from enrollment data in one-click.

Review campaign performance, estimate revenue opportunities in your pipeline, and see where your leads are coming from.

Maintain compliance with a capacity planning report

that details the week's classroom ratios.

E

quip directors and decision-makers with real-time insight.

Predict enrollment and revenue

for each center. Forecast enrollment ratios, trends, and annual profit for the upcoming year. Use reporting data to deliver an outstanding family experience.

Automatically maintain USDA compliance and receive reimbursement for food costs.

Save time and maximize profits by offering nutritional food options that differentiate your center from competitors.
Get started with LineLeader Manage.
Manage is part of the LineLeader unified platform giving you everything you need to enroll more students, engage families, and manage your center.