Everything you need to run your childcare business.
Grow enrollment, boost family engagement, and simplify center management with
the only unified childcare platform.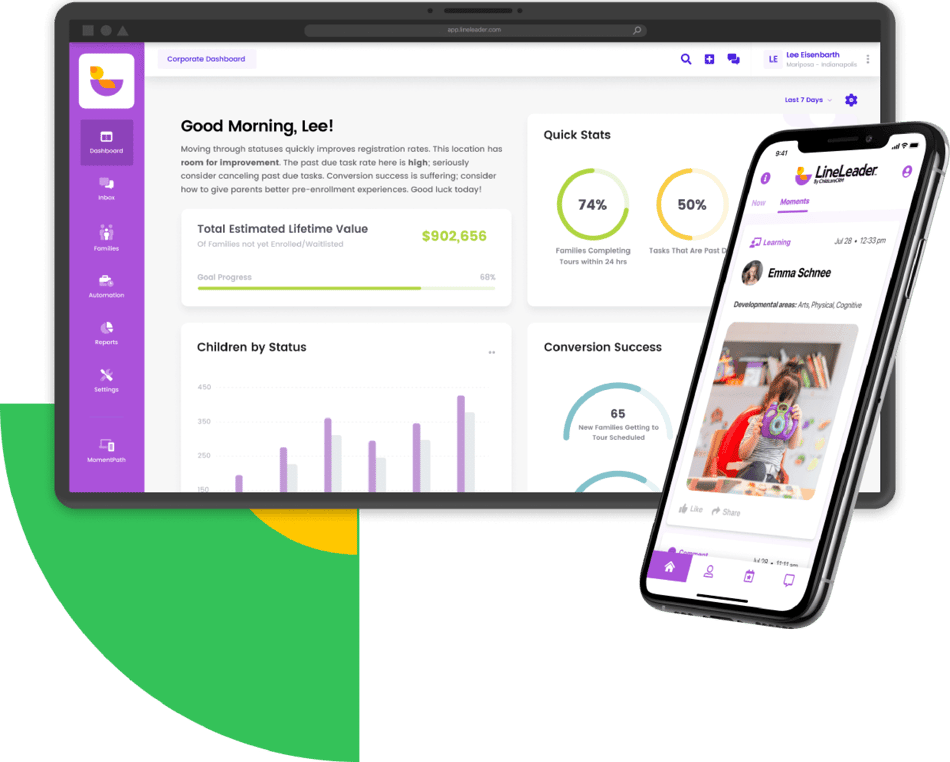 Multiple products, multiple problems.

If you're like most childcare centers, you rely on multiple products to run your business from lead management and marketing to payment processing and center management. This is expensive, wastes time, and makes things hard for staff and families. It would be so much easier if you had one solution that did it all.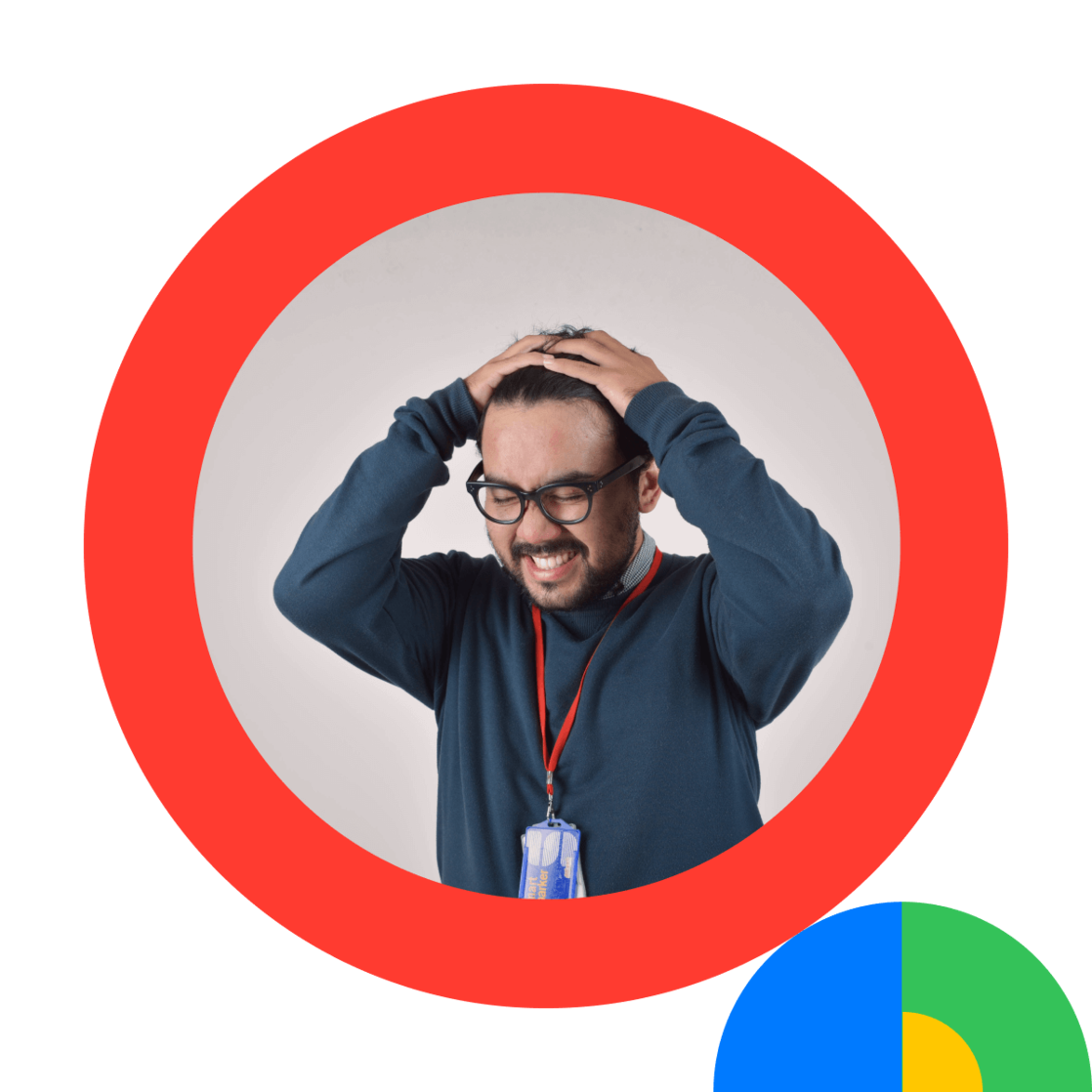 One unified platform to manage your
entire business.
LineLeader is the only platform that offers full-featured customer relationship management (CRM) software, a family engagement app, and childcare management software (CMS) in one unified platform.
Capture and convert more leads. Automate lead follow up, tour scheduling, registration, and reporting. Easily organize tasks and communications.
Automate daily reports and share memorable moments. Easily communicate with parents with our family engagement app.
Automate billing and invoicing. Manage classroom ratios and curriculum. Track and report on attendance, payroll, and more.
One platform. One login.
With LineLeader's unified childcare platform, you only need one login to manage leads, enroll students, engage families, and run your center. No more juggling multiple products.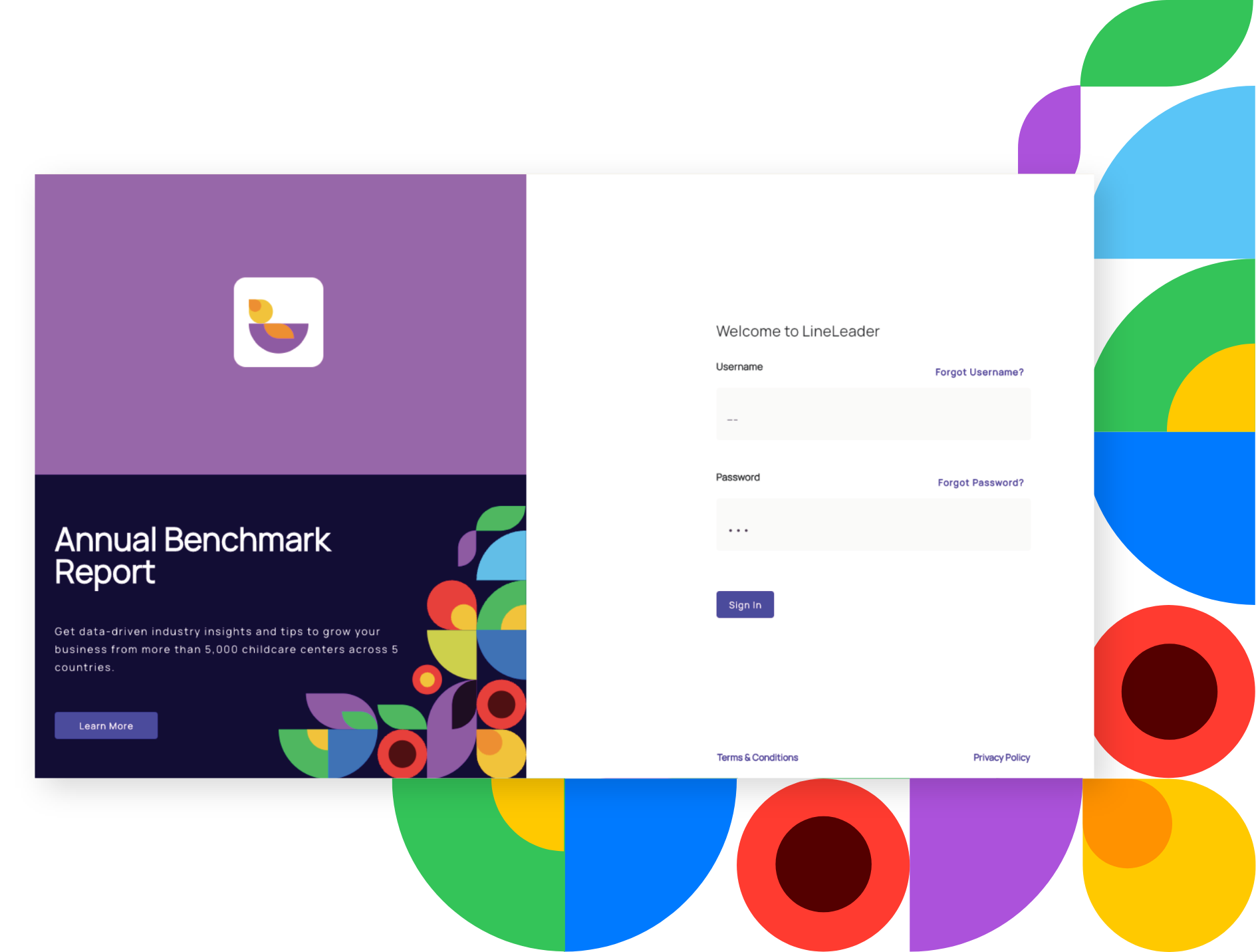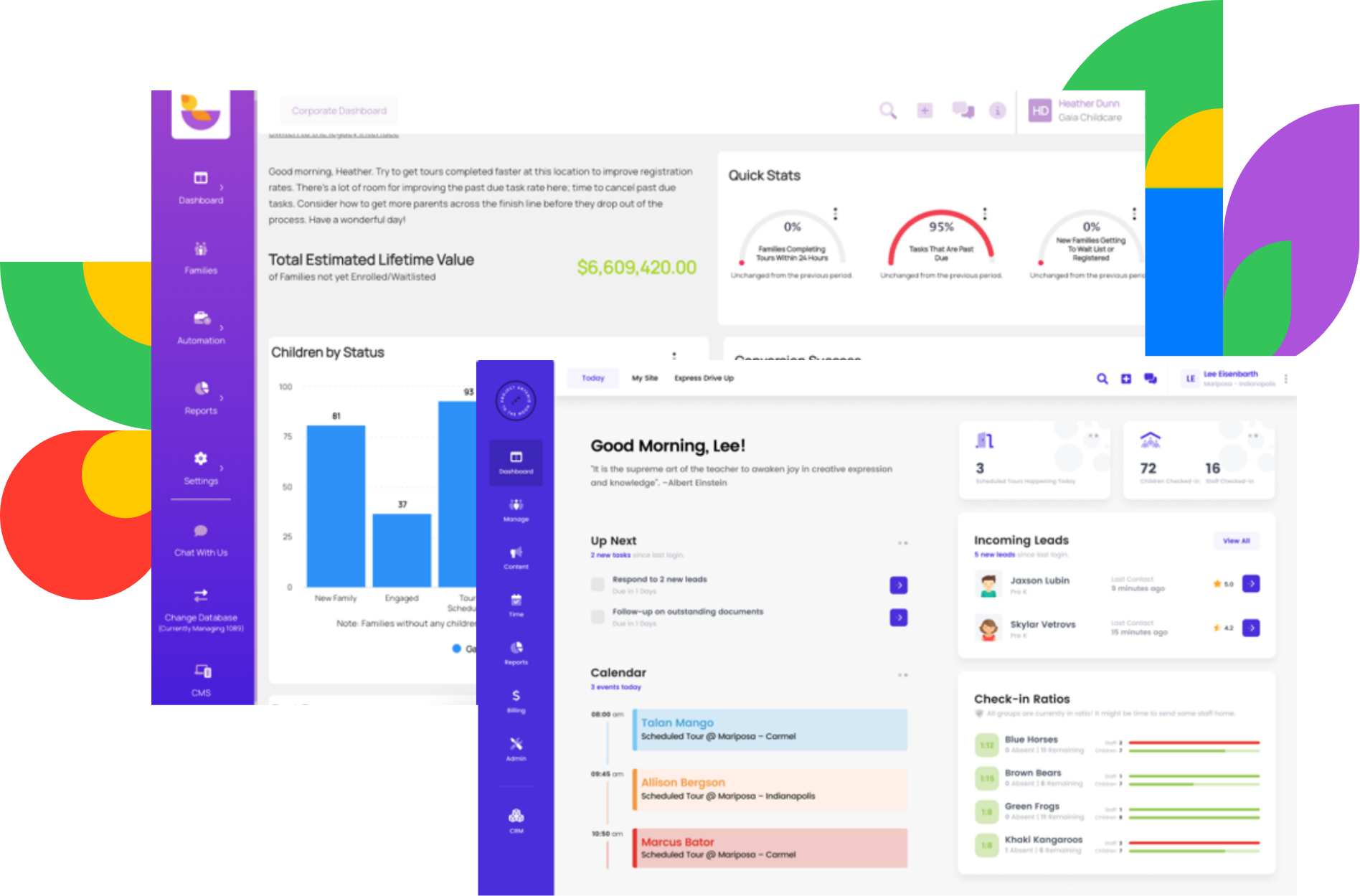 Consistent user experience.
Get one consistent user experience from enrollment to family engagement and center management. No more learning and managing different products.
LineLeader helps you...
Save Staff Time
Automate tasks and make reporting easier.

Grow Enrollment
Capture and convert more leads.

Engage Families
Digitize daily sheets and share updates.

Simplify Center Mgmt
Automate billing, attendance, & reporting.

Trusted by 0 childcare centers around the world.
Resources to help you run your childcare business.
Get everything you need to manage your business in one unified platform.