PERFORMANCE REPORTING
Gain instant insight into center and staff performance.
Manage performance at-a-glance. Monitor staff productivity, enrollment pipeline health, and campaign sources. Plan ahead, track attendance, oversee engagement, and get nuanced insight. Save time with automated reports.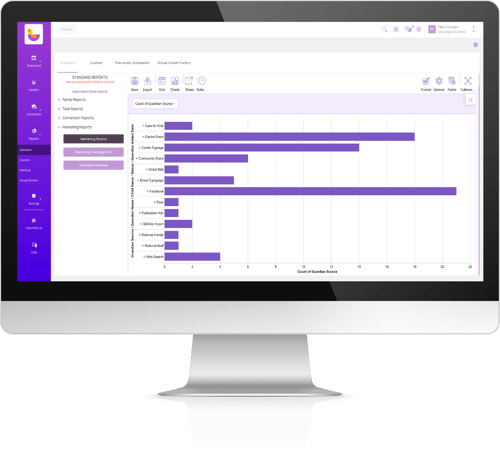 Identify what's impacting your bottom line.
Easily view which campaigns, leads, and lost opportunities are affecting your revenue. Automatically calculate your ROI (return on investment) and CLV (customer lifetime value), with less work.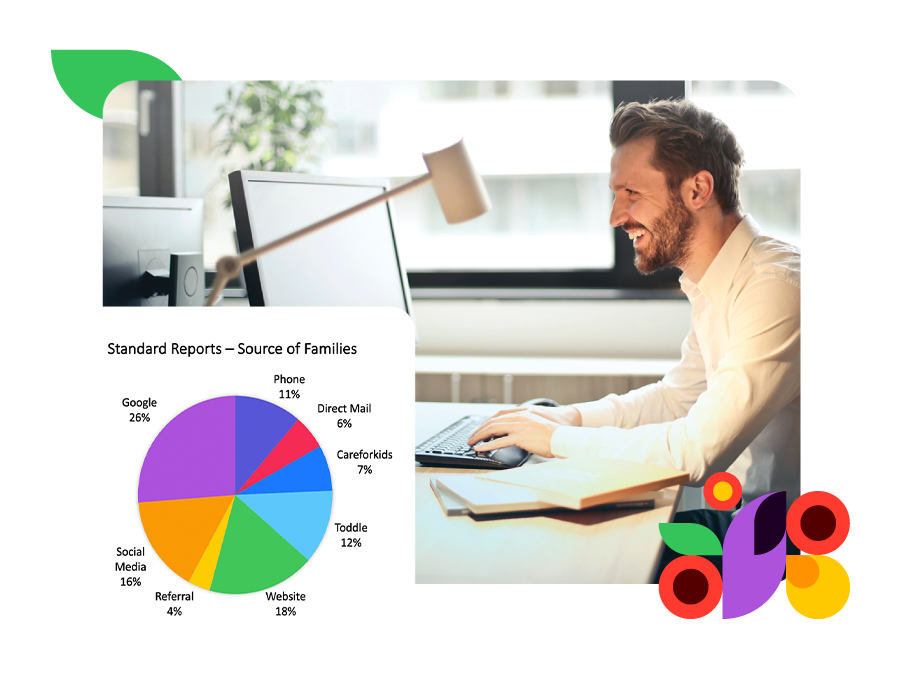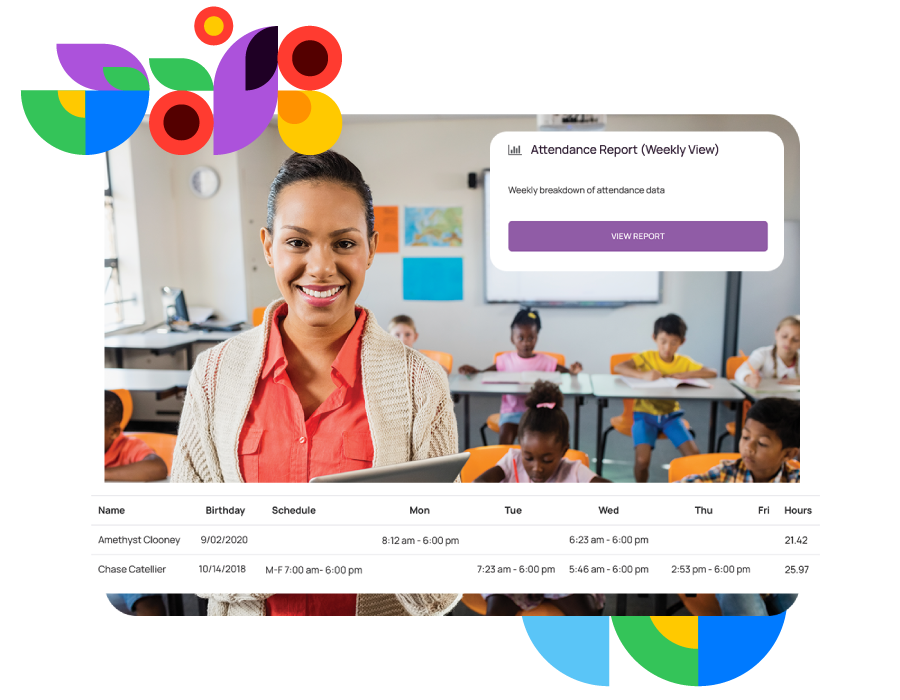 Forecast open seats and monitor attendance.
Manage attendance, waitlists, and classroom capacities to plan for the next school year. Further, easily forecast revenue to project profitability.
Automate advanced reporting for nuanced insight.
Get the advanced insight you need to enhance your enrollment process. Report on nutrition-related costs and subsidies. Customize reports to track campaign segments, analyze conversion success at each enrollment stage, calculate family lifetime value, and more.
USDA Reporting.

Automatically

maintain USDA compliance and receive reimbursement for food costs. Save time and maximize profits by offering nutritional food options that differentiate your center from competitors.

Subsidy Reporting.

Monitor

subsidies across locations. Easily grant the proper funds to families at each center. Report on subsidies to improve data accuracy for licensure and tax purposes. Save valuable time.

Custom Reporting.

Easily

build custom reports, like tracking opens for a particular email campaign. Gain in-depth insight by simply customizing the enrollment reports you need. Plus, automate report emails to share findings and discuss strategy improvements.

Bus Roster Report. In case disaster strikes, have a print-out version of your bus roster. Know where everyone is at all times by tracking student attendance on the bus.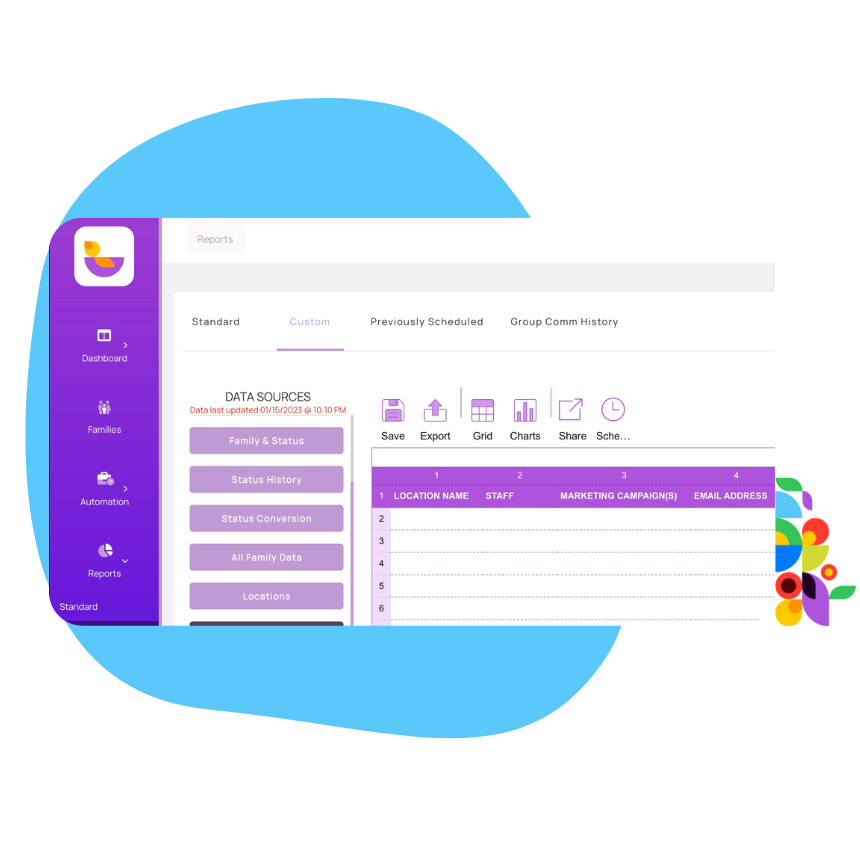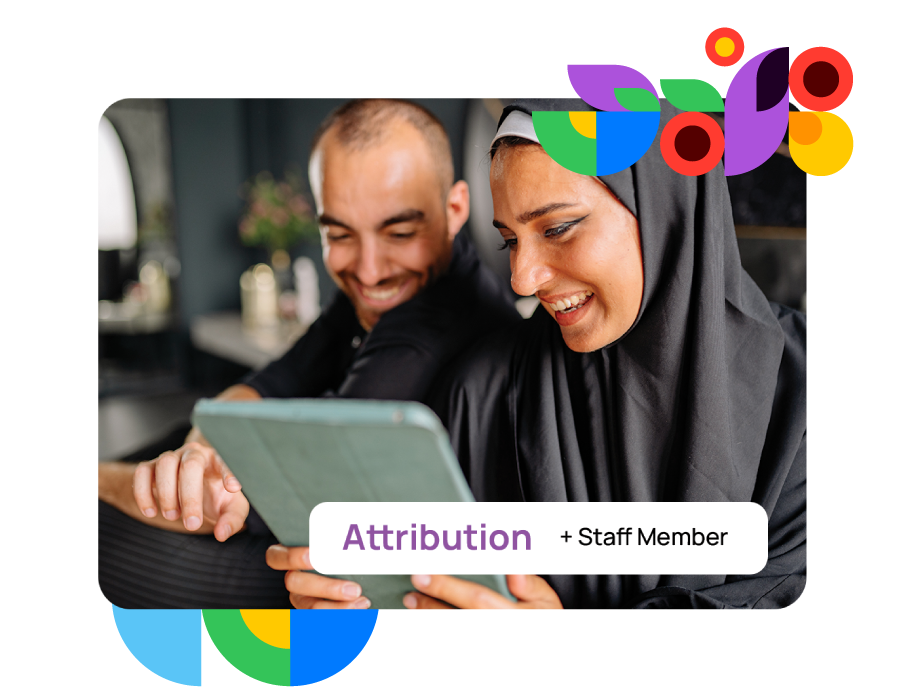 Monitor engagement levels.
Record staff hours, simplify payroll and licensing, and monitor engagement with less work. Ensure staff is consistently interacting with families. In addition, track family engagement to increase satisfaction and build loyal customers.
Staff Reporting.

Access

and review

staff hours

.

Keep staff

licensure up to date

and

ensure each staff member's education certification is renewed. Plus, monitor

employee activity

to see how families interact with the messages they receive from your center.

Family Engagement Reporting.

Receive

real-time feedback on the milestones and photos your center shares via a digital newsfeed. Parents can comment or react to media updates. That way, they can inform teachers of the impact they're making each day. Monitor activity with reports that detail engagement rates for each family at every center - in a matter of moments.
Optimize your childcare experience with automated reports.
"[LineLeader Enroll] is a powerful tool that helps you keep track of and analyze trends in the enrollment process for childcare."
- Education Manager
Resources to help you run your childcare business.
Get started With LineLeader.
A unified platform to manage your entire business.
Capture and convert more leads. Automate lead follow up, tour scheduling, registration, and reporting.
Automate daily reports and share memorable moments. Easily communicate with parents with our family engagement app.tour scheduling, registration, and reporting.
Automate billing and invoicing Manage classroom ratios and curriculum. Track and report on attendance, payroll, and more.