CHILDCARE CRM AND MARKETING AUTOMATION
Scale marketing and track campaign performance with LineLeader Enroll.
Boost enrollment success and reclaim valuable time with our cutting-edge childcare CRM. Eliminate missed leads, slow responses, and tedious paperwork, allowing centers to reclaim over 10 hours a week. Experience streamlined lead capture and management, advanced marketing automation, and seamless digital registration for unparalleled operational efficiency.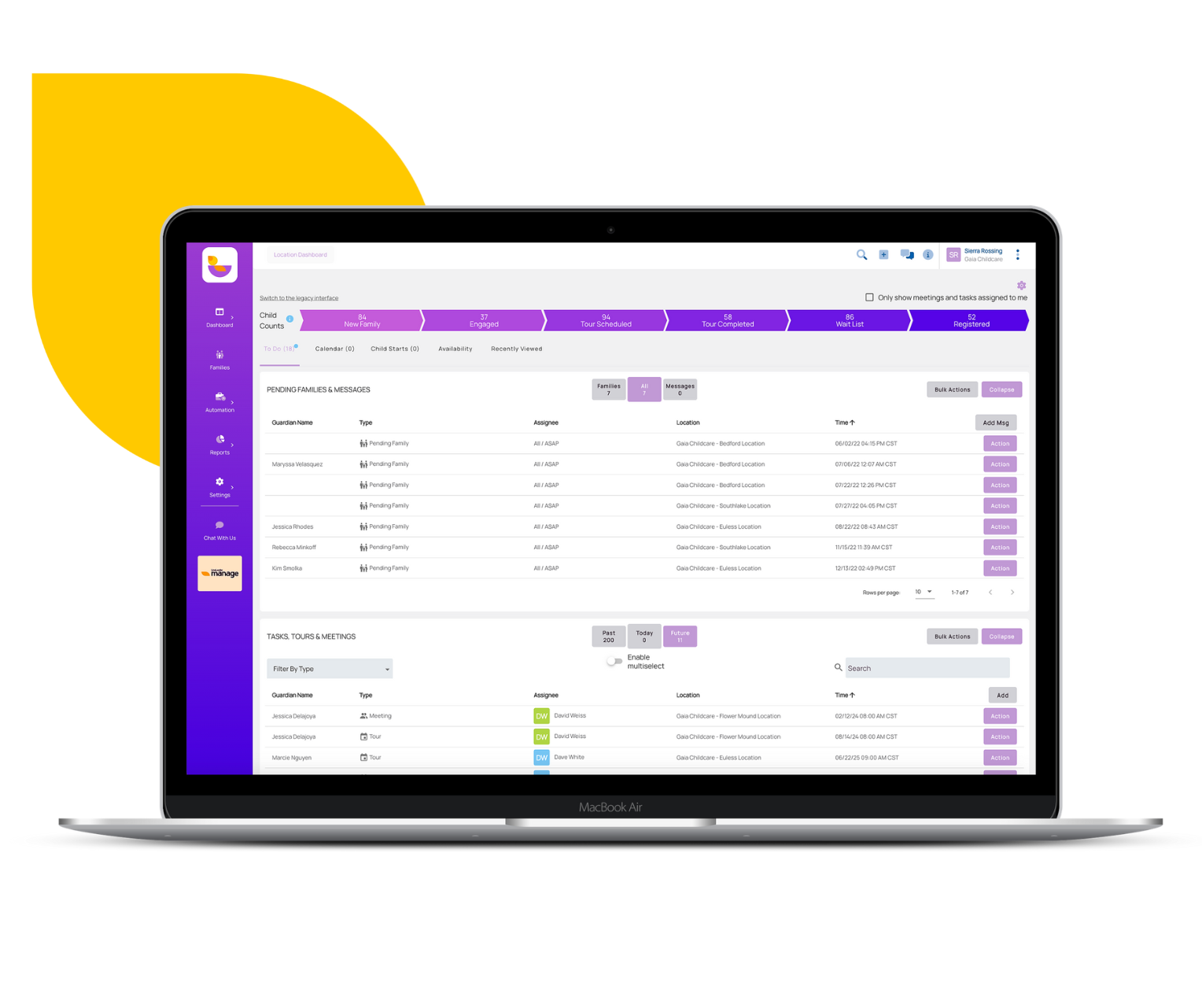 Drive enrollment revenue with the #1 Childcare CRM.

Increase Conversion
Increase lead conversion rates to as much as 75% with faster follow-up, automated, and personalized communications.

Save Staff Time
Save 10+ hours every week with automatic lead capture, follow-up workflows, lead nurturing, and dashboard reporting.

Grow Enrollment
Increase enrollment by automating marketing and making it convenient for families to book tours and register online.
LEAD CAPTURE
Capture leads from anywhere.
Automatically capture and follow up with leads from your website, voicemail, Facebook, and more - across all your locations.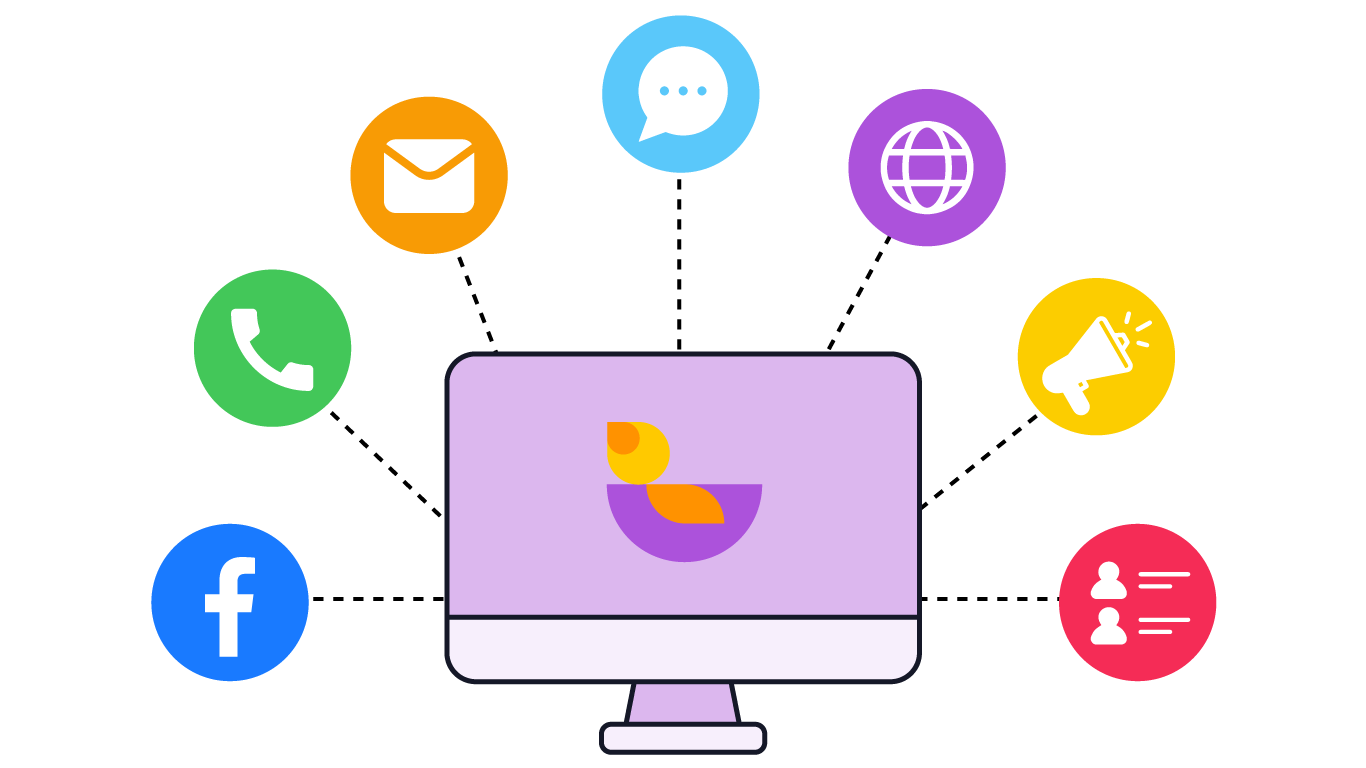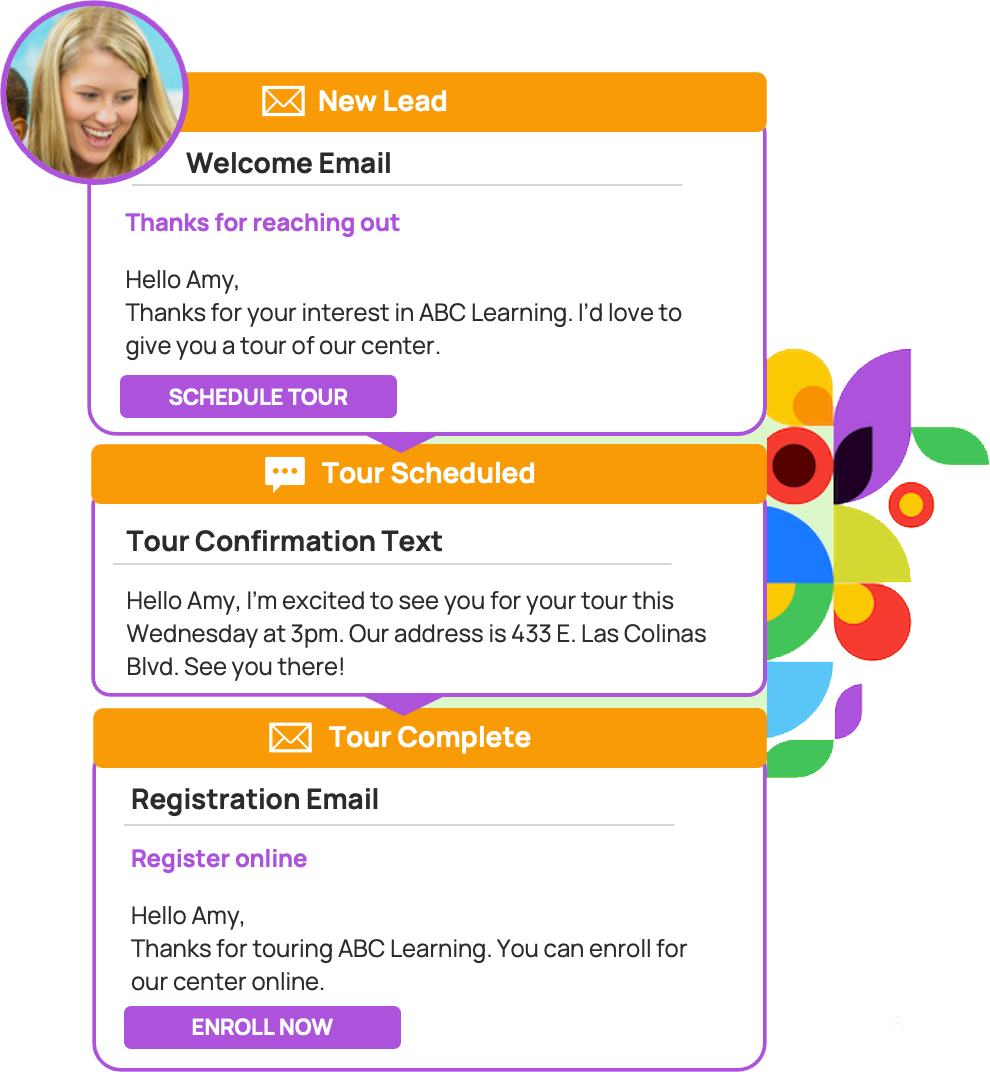 LEAD MANAGEMENT AND MARKETING AUTOMATION
Automate your marketing.
Build hands-free marketing campaigns for every stage in the family's enrollment journey.
Workflow Automation: Automatically follow up with every lead throughout the enrollment journey.
Parent-Scheduled Tours: Let parents schedule tours from your website to eliminate the back-and-forth of scheduling.
Email and Text Communications: Use dynamic content to engage families with email and text communications.
Task Management: Organize and assign daily tasks and send automated reminders.

Built-In Dashboards: View and click on important enrollment information at-a-glance.
DIGITAL REGISTRATION
Digitize childcare registration.
Make childcare registration convenient, quick, and easy for staff and families.
Standard Enrollment Forms: Capture family info, emergency contacts, consent, agreements, medical info, and more.
State Forms: Include required state forms as part of your online registration packet.
Required Fields: Require specific fields so you get complete enrollment packets every time.
Parent E-Signature: Let parents e-sign documents once forms are complete.
Multi-Language Forms: Forms are available in 6 languages including English, Spanish, French, German, Japanese, or Chinese.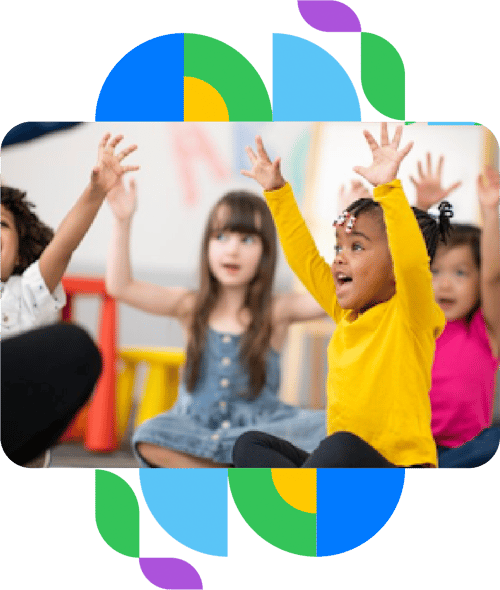 Why Childcare Organizations
Love Us
0
%
Lead Conversion Rate
Our top performers convert more leads to enrollments
Why Childcare Directors
Love Us
0
hrs
Given Back Every Month
Our childcare directors save time by
automating lead management and marketing
Join 5,000 childcare centers that use Enroll to grow their businesses.
"We went from 300 kids to over 1,000 in 3 years and LineLeader's CRM was a huge part of that. "
Julie R., Owner

"LineLeader ensures that leads don't fall through the cracks. It also helps move each family through the pipeline at a good pace."
Sarah S., Childcare Director

"I love LineLeader. It's truly helped me lighten my workload as the assistant director of a brand new center."


Tiara B., Assistant Childcare Director

"LineLeader Enroll has been nothing short of a game changer for our business. The workflow feature is miles ahead of any other competitor."
Dexter S., Program Coordinator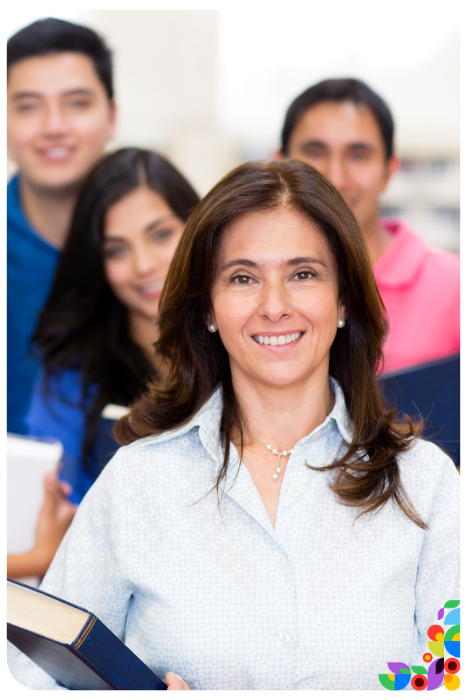 Simplify multicenter management.
Custom Workflow Automation: Automate your unique enrollment journey by streamlining communications, tasks, and other essential processes for families.
Drip Campaigns: Build multi-step campaigns based on how parents interact with the content you share.

Enrollment Teams: Centrally manage enrollment for all center locations. Route new leads to the right enrollment specialist within minutes.
Multicenter Branding: Easily manage multiple locations or childcare brands. Save and store professional branding elements like logos and colors.
Customer Forms: Integrate your existing website forms with Enroll to collect inquiries for fast follow-up.
Reporting: Track enrollment performance with 12+ standard reports along with easy-to-build custom reports.
Custom Dashboards: Create and customize unlimited dashboards to view key information at a glance.
Custom Fields & Pick Lists: Create unlimited fields and drop-down lists within family and child records.
Logical Landing Pages: Narrow down the number of center locations parents need to filter through when filling out a form on your website.
Location Groups: Build groups for each center location to keep information organized, improve management, and create personalized marketing.
Customized User Permissions: Equip and support team members with proper system access. Ensure the right staff has access to the right tools within the platform.
API Access: Seamlessly integrate your current software and services with LineLeader Enroll.
"[Enroll] is a game changer! We can see how many inquiries we're getting per location along with details on where they're coming from to help us grow our business. We don't have to guess anymore."
Cara Johnson-Bader
VP of Marketing & Parent Experiences at New Horizons Academy
Frequently Asked Questions
In short - no. Enroll is lead management and marketing automation software that integrates with lead generation web sites like Winnie and Kinside.

While Enroll does not "find" leads for you, it does collect leads from your website, landing pages, phone calls, Facebook pages, and more. Then, those leads flow directly into Enroll for automated, fast follow-up.

Enroll also manages leads as they move through the enrollment pipeline. By automating lead nurture campaigns, you can turn more leads into enrollments with less work.
Lead Management is a systemized way to acquire and capture family leads, organize their activities, and track follow-up tasks to generate more enrollments. A lead management system is software that streamlines and organizes all enrollment processes and transforms disorganized family information into easily accessible lead records.

Marketing automation uses software to automate repetitive marketing work. Childcare centers can automate tasks such as lead follow-up and lead nurturing to provide a more personalized experience for their families. The technology behind marketing automation makes these tasks faster and easier to do.
Automating new and existing tasks - like lead follow-up, tour scheduling, and sending reminders - saves time so you can focus on other areas of your business. Plus, marketing automations improve organization, create more personalized communication, generate more enrollments, and ultimately boosts revenue.
With Enroll, you can automate your manual daily tasks. Manage family records—from activities to messages and tasks—all in one place. Never miss another lead by sending automated and personalized emails for new inquires, tour reminders, and more—without lifting a finger.
With Enroll task management tools, you can:
View and manage pending leads coming from your website, Facebook, email, phone, and digital ads - all in one place.
Master your daily to-do list. Access, organize, and complete tasks and tours from one dashboard – even when you're away from your desk.
Access newly received communications in one place.
Quickly see which registered children are scheduled to start each day, week, or month.
Yes, LineLeader has a dedicated implementation team to seamlessly guide you through the process. After, training, support, and success are ongoing. The LineLeader success team provides regular check-in calls and training sessions while the support team is an on-demand service whenever you need it; via phone, in-app chat, or email.
Get started with LineLeader Enroll.
Enroll is part of the LineLeader unified platform giving you everything you need to enroll more students, engage families, and manage your center.