Learn how to choose the best family engagement tool for your childcare business.
Family engagement is all about actively leading parents and families through their child's early learning experiences.
By embracing proactive communication and collaboration between families and providers, guardians and educators can create a supportive learning environment both at home and in the center. But the benefits don't stop there.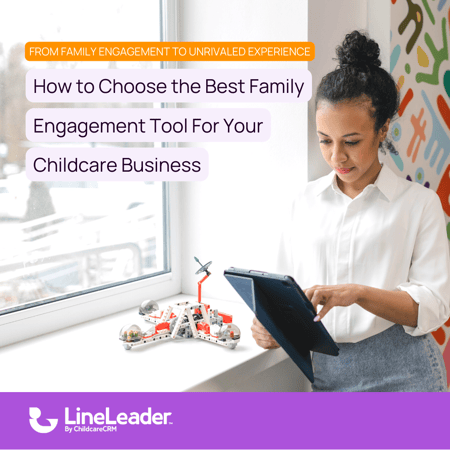 In our family engagement guide, you'll learn:
What is Family Engagement in Early Childhood Education?

Why the Right Childcare Software is a Must for Every Center

Challenges for Modern Families and Childcare Providers

The Essential Features of a Unified Childcare Experience Platform
Download the Family Engagement Guide.