CONTACTLESS CHECK-IN AND ATTENDANCE
Streamline check-in and attendance tracking.
Staff can track all child information in one place to monitor attendance classroom ratios, and approved pick-ups. Record and organize child data in real-time. Maintain health and safety by knowing where students are always.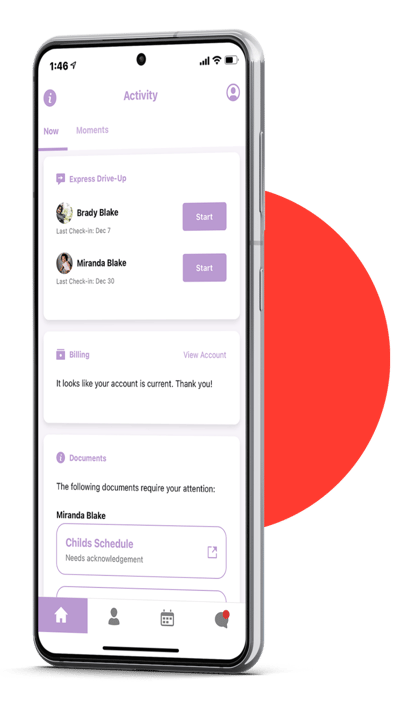 Fill open seats and maintain ratio compliance.
Ensure your classroom ratios remain compliant with state licensing laws. Monitor open seats with the click of a button.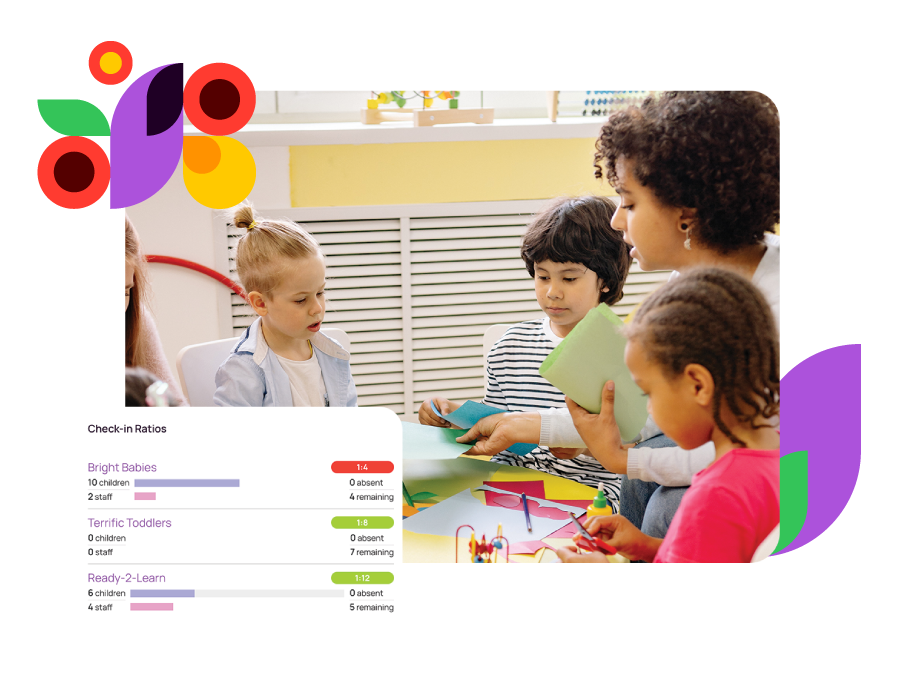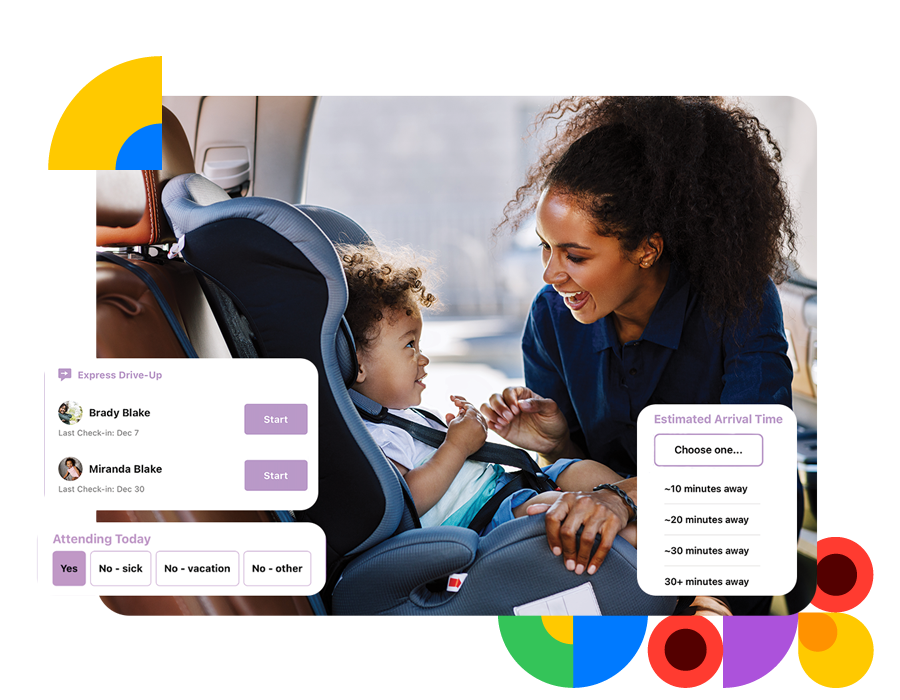 Digitize drop-offs and pick-ups.
Allow families to check students in digitally and inform teachers of any important drop-off notes through an easy-to-use app. Plus, guardians can quickly let staff know their estimated time of arrival at pick-up time.
Easily track and report on attendance.
Gain insight from real-time reporting. Automatically evaluate tuition for each child based on their scheduled attendance. Your childcare staff can ensure safety by knowing where students are at all times. Plus, easily track staff hours to monitor payroll.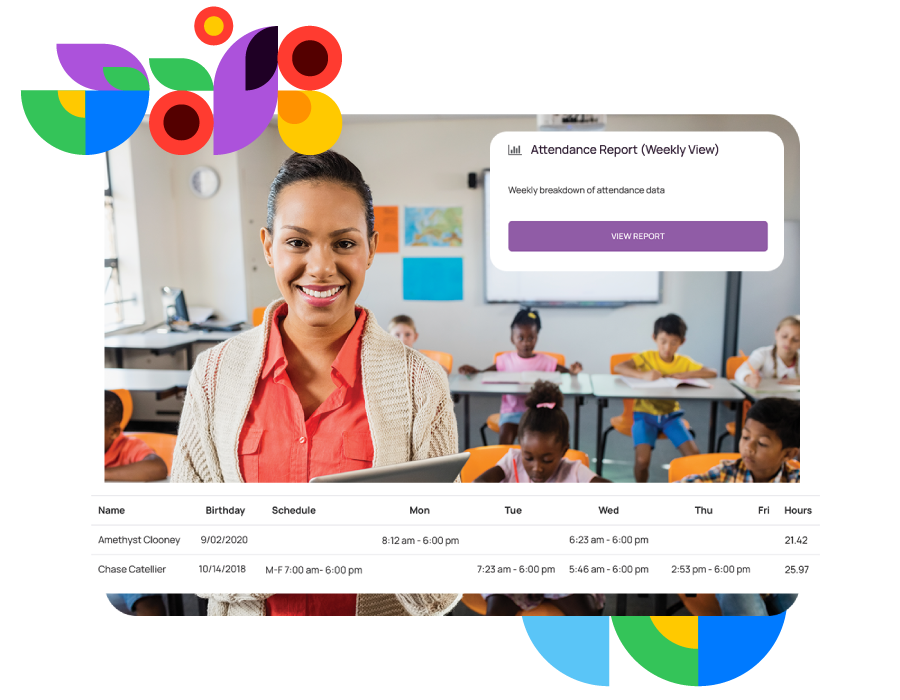 The Benefits of Using Digital Attendance Tracking
Save time with digitized attendance.
Simplify check-in and check-out for families and staff. Early track information, maintain ratios and monitor enrollments.
Improve efficiency with real-time ratios.
Easily access real-time child-to-educator ratios to maintain compliance and find enrollment opportunities.
Minimize manual tasks for staff and educators.
Eliminate manual attendance tracking to increase satisfaction.
Quickly gain insight from automated attendance reports.
All check-in and check-outs are recorded, updated, and easily accessible at-a-glance.
Resources to help you run your childcare business.