STAFF MANAGEMENT: CHILDCARE MANAGEMENT SYSTEM
Manage your team with ease.
Organize staff documents, maintain records, and simplify communication. Conveniently track staff hours with digital timekeeping.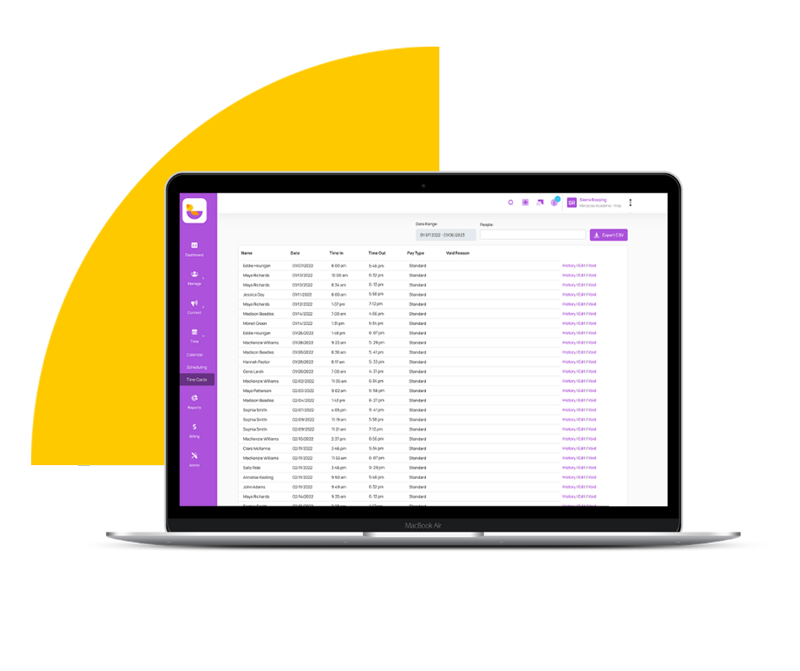 Simplify payroll processing.
Easily review clock-in and clock-out times. Access and report on wages or staff timecards in one simple-to-use command center.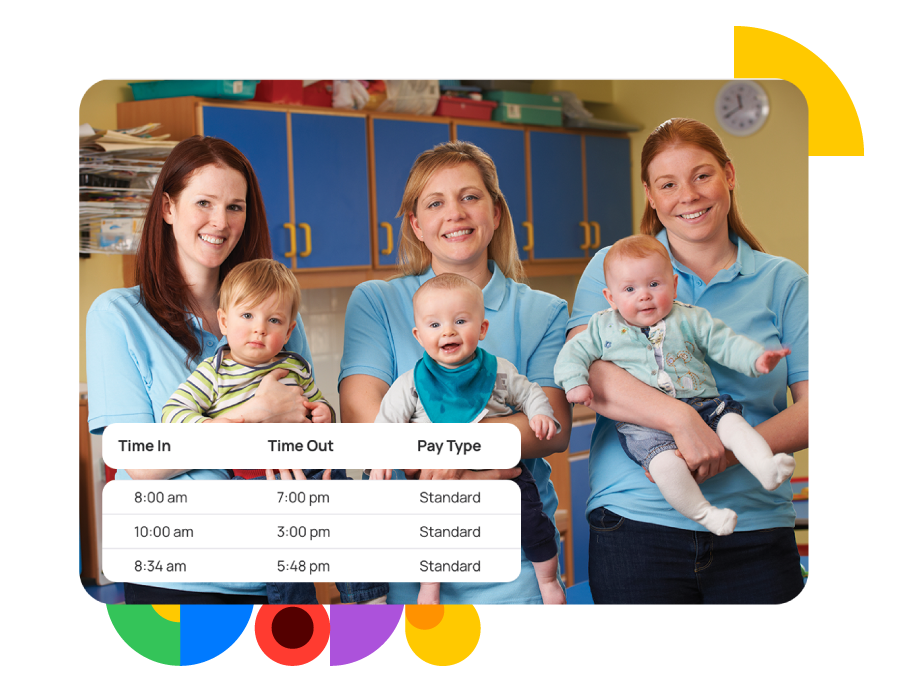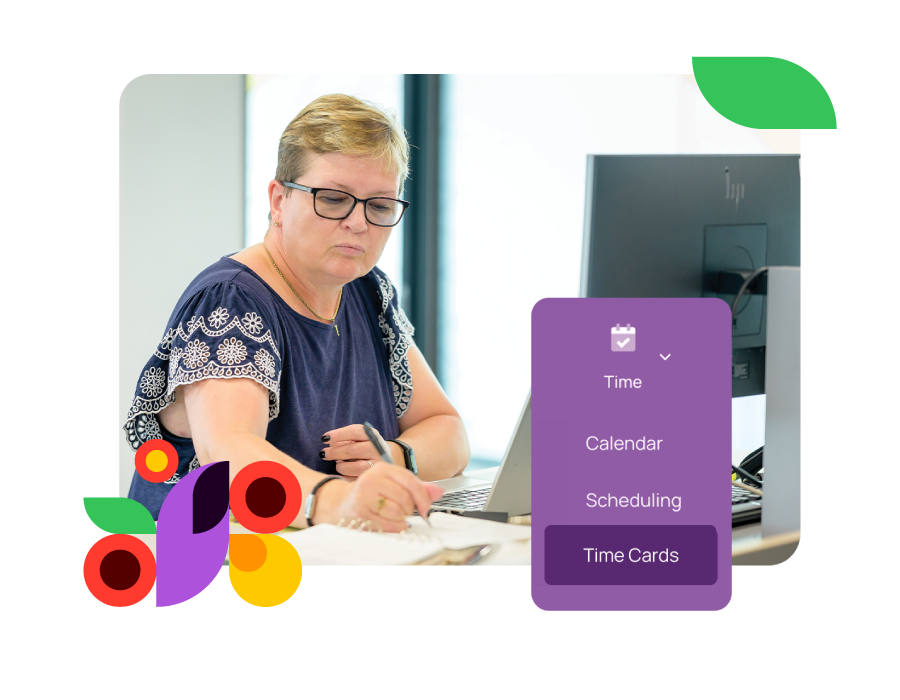 Effortlessly track staff hours.
Digitize staff management. Simplify the way you track hours and review timecards – with less work than ever before.
Streamline operations and internal communication.
Staff can easily monitor classroom ratios. Plus, improve internal collaboration with two-way communication between team members.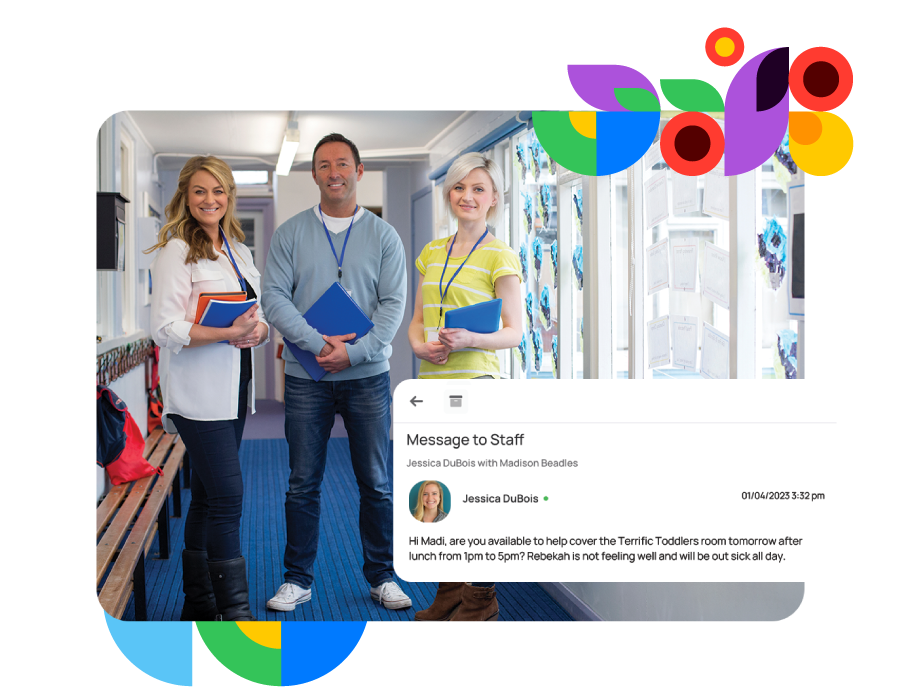 The Benefits of Using Staff Management
Eliminate paper files.
Save valuable time with digitized records. Essential staff documents and benefit information are easily accessed in one place.
Make staff scheduling easy.
With digital clock-in and clock-out, you can effortlessly track and update staff schedules.
Streamline operations.
Monitor classroom ratios and track staff activity with ease.
Simplify communication.
Encourage collaboration with two-way staff communication. Allow staff and educators to ask questions and share key information.