STANDARDIZE ENROLLMENT
Standardize your parent enrollment journey.
Make the enrollment process consistent across all your centers to deliver a unified experience that's on-brand. Establish uniform communications, tours, and operations.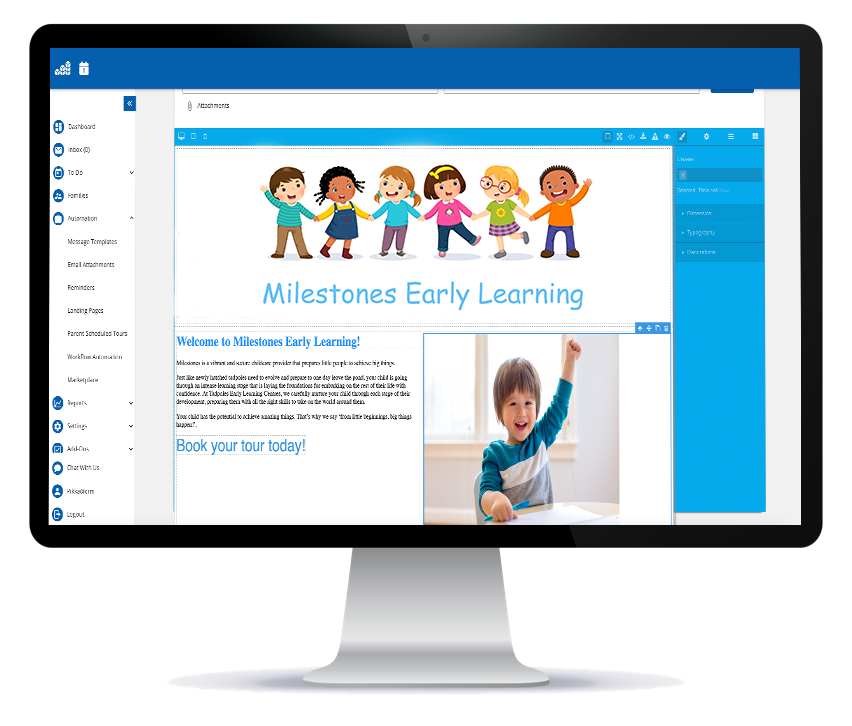 Centrally manage enrollment to keep every center on-brand.
Centrally manage enrollment to keep a consistent look and feel for your brand. Use branded and personalized templates that are sent based on a family's enrollment stage.
Enrollment Teams.

Centrally manage enrollment. New leads for all center locations are automatically routed to central enrollment specialists who can assess family needs.

Multi-Center Branding.

Store branded templates to easily personalize your enrollment messages. Access

multiple locations

to

automatically

keep every location on brand

–

across locations.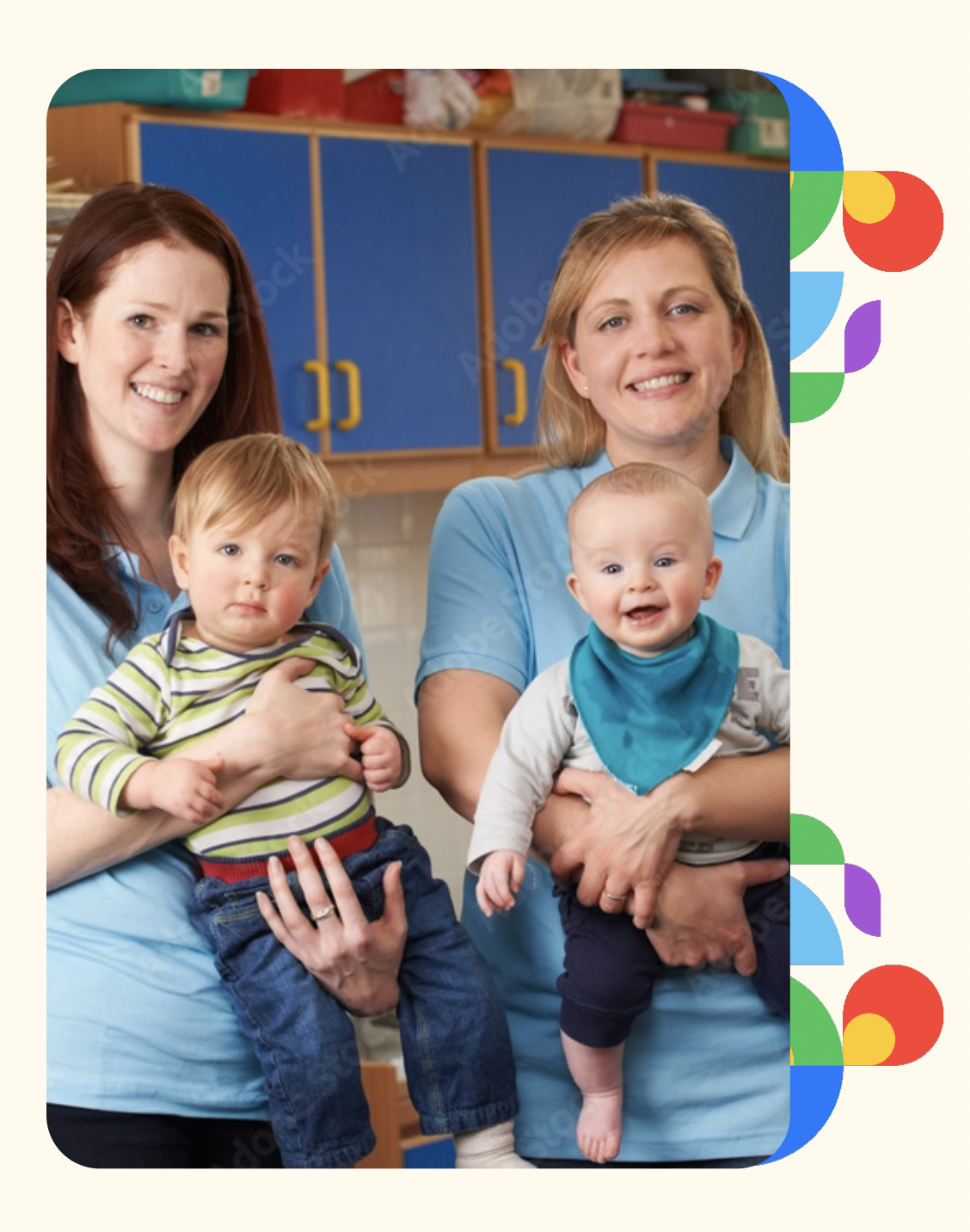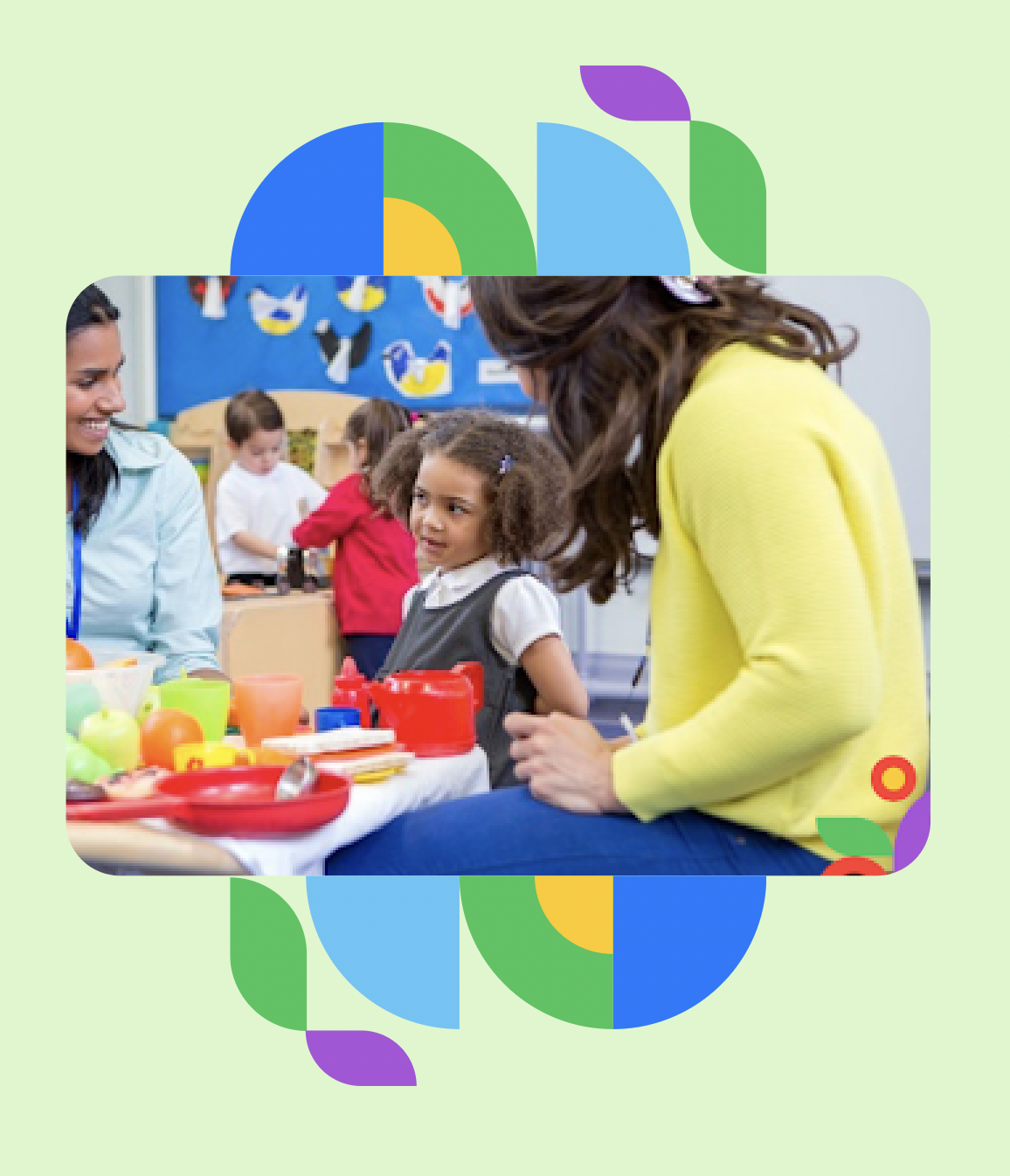 Make every tour a great tour.
Save staff time and ensure they never forget a scheduled tour with our Tour Kiosk. List talking points for various areas of your centers so staff can give a consistent, on-point tour every time.
Tour Talking Points.

Streamline communication with center staff before the tour. Proactively provide actual talking points for each childcare facility, based on the type of tour. Create a uniform, best-in-class tour experience to improve parent satisfaction and enrollment rates.
Integrate with your childcare management system.
Save staff manual data entry time and ensure family information is accurate with seamless integration between LineLeader and your childcare management system. Never lose valuable data, even after you make the switch.
Childcare Management System Integration.

Integrate with your center's management system. Connect your

childcare experience platform

and CMS to start streamlining

enrollment. Improve

the effectiveness of family data - across both platforms. Decrease time-consuming manual tasks, minimize data entry errors, and make enrollment seamless for parents with an automated flow of information.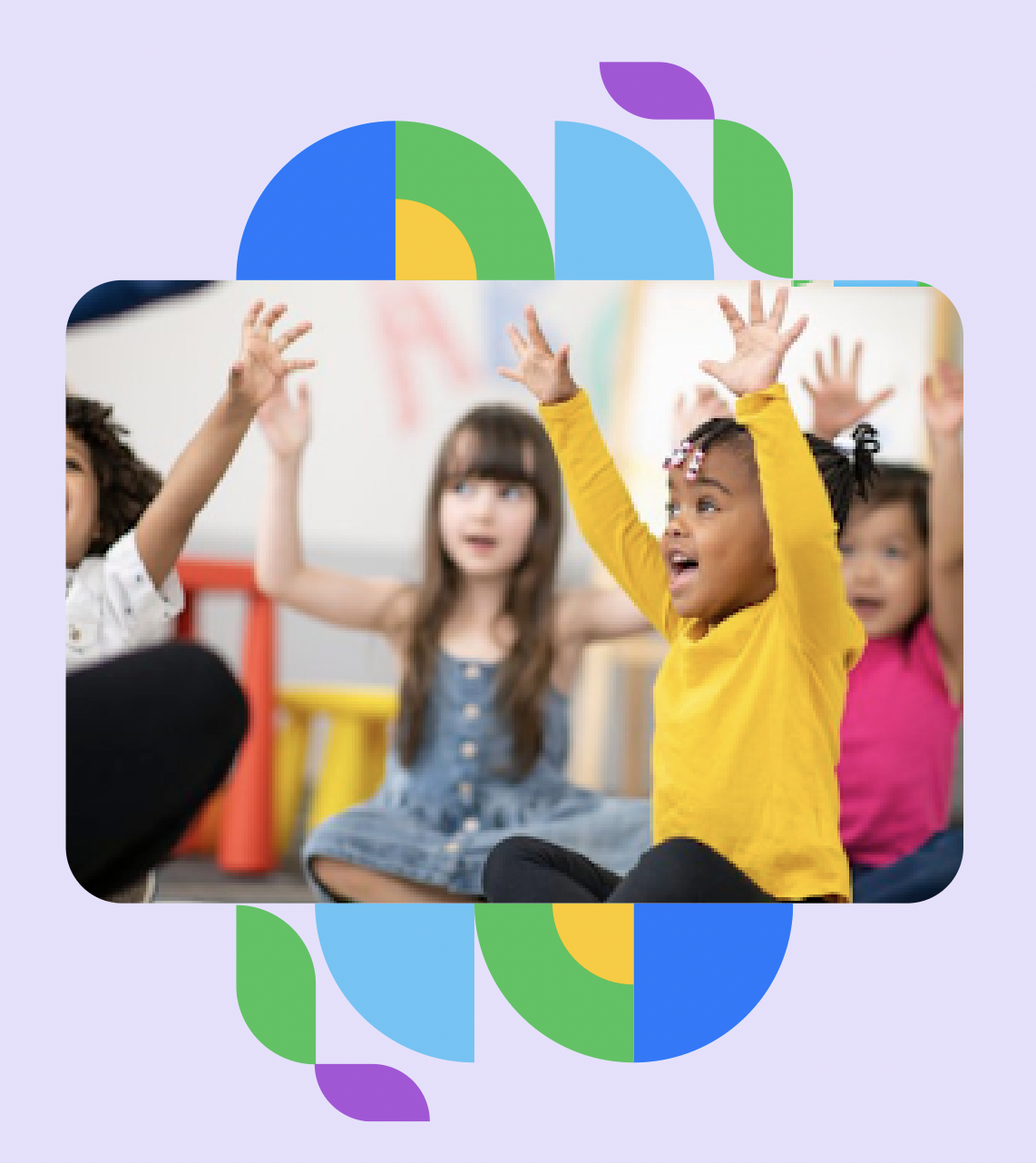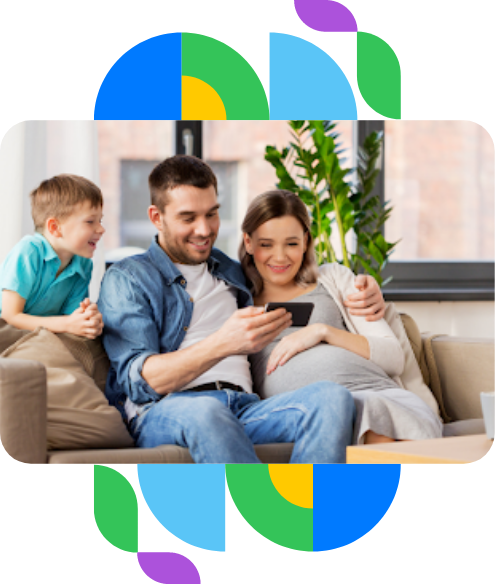 Ensure every family has a seamless experience.
Help every staff member focus on what matters most – the children in their care. Eliminate having to track down and review paper-based forms and payments.
Digital Childcare Forms.

Don't waste time on childcare enrollment paperwork—sending reminders, deciphering handwriting, chasing down missing information.

M

ake daycare registration easy for families.

Digitize enrollment packets, including industry-standard forms, to streamline registration.

Make it easy for parents to pay fees.
Standardize enrollment to deliver a unified, on-brand experience.
"They took our manual roadmap for leads and made it automated. [LineLeader is] a great time-saver for our staff and they even held personalized training for our multi-site teams."


- Education Manager
Get started With LineLeader.
A unified platform to manage your entire business.
Capture and convert more leads. Automate lead follow up, tour scheduling, registration, and reporting.
Automate daily reports and share memorable moments. Easily communicate with parents with our family engagement app.tour scheduling, registration, and reporting.
Automate billing and invoicing Manage classroom ratios and curriculum. Track and report on attendance, payroll, and more.