Deliver the ultimate childcare experience

.

Millennials (80% of today's parents with children under 12) and Gen Z (predicted to be the majority of first-time parents in the US before 2025) are your primary parent demographics, and they have high expectations for personalized, digital experiences. Learn how to give staff and families the childcare experience they want in our 2023 Benchmark Report.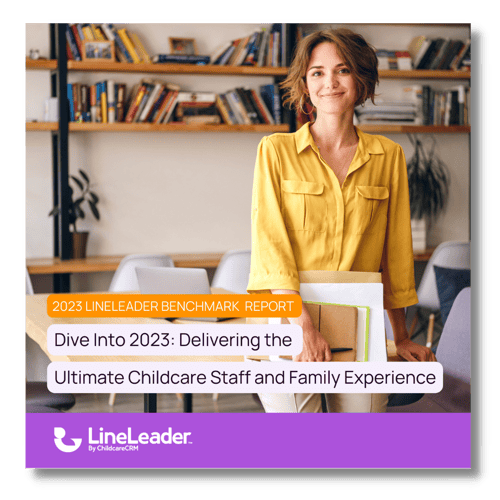 In our latest Benchmark report, you'll get:
A closer look at what Millennial and Gen Z staff and parents want from their childcare provider.
An overview of how a poor staff and family experience can negatively impact your business.
Five key takeaways to help you deliver an exceptional childcare experience.
Best practices you can implement at your center to improve the experience for staff and families alike.
Download the 2023 Benchmark Report.