FREE DOWNLOAD
How to Choose the Right Childcare Experience Platform for Your YMCA

A Checklist for Childcare with Best Practices to Choose the Right Solution That Simplifies Enrollment at Your Centers
Lead Your Team to a Brighter Tomorrow
There are a lot of factors to consider when you're trying to market to prospective parents or keep your enrolled families engaged. Choose a solution that's the best fir for you and your team.
What Is a Childcare Experience Platform?
65% of businesses with over 100 employees are in the process of creating a digital transformation plan. More and more industries are reviewing outdated, paper-based processes and looking for ways to save staff time and cut down on manual work with streamlined, digital processes.
A Childcare Experience Platform empowers childcare professionals with robust customer relationship management (CRM) software, a dedicated parent engagement app, and childcare management software (CMS) - all together in one solution.
The childcare industry's first and only Childcare Experience Platform (CXP), LineLeader by ChildcareCRM, equips childcare businesses with everything they need to simplify the family and staff experience. This innovative technology is your one-stop shop for organizing enrollment, engaging with the families in your center, and managing your daily operations and billing. Your staff gets valuable time back in their day and families receive the optimized enrollment experience they're looking for. Invest in a next-generation platform to build relationships with families.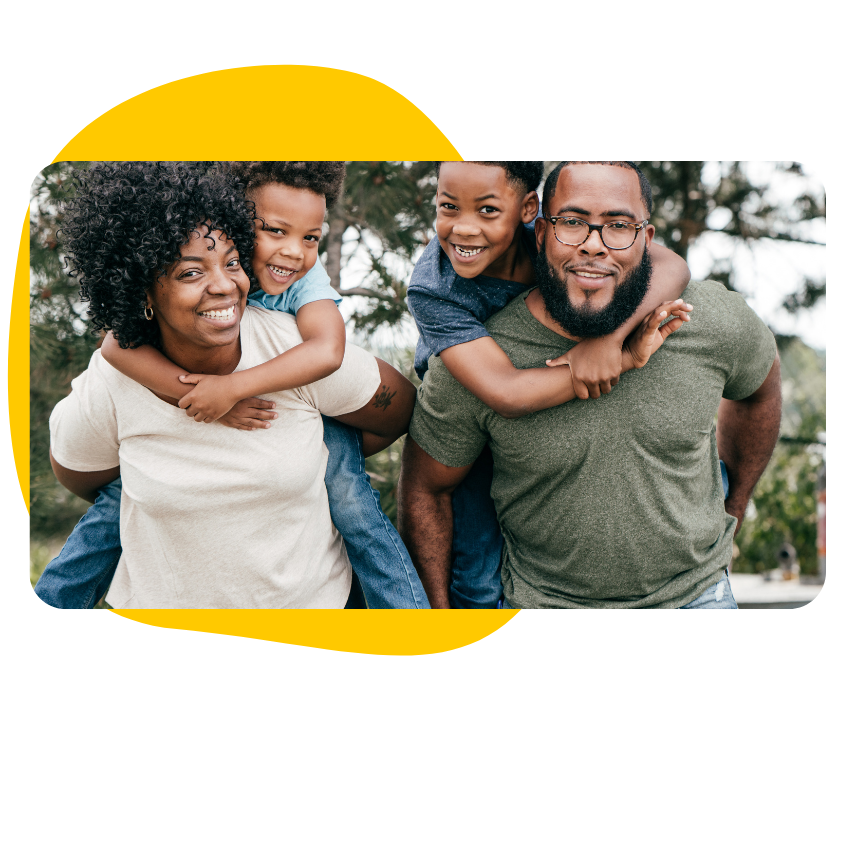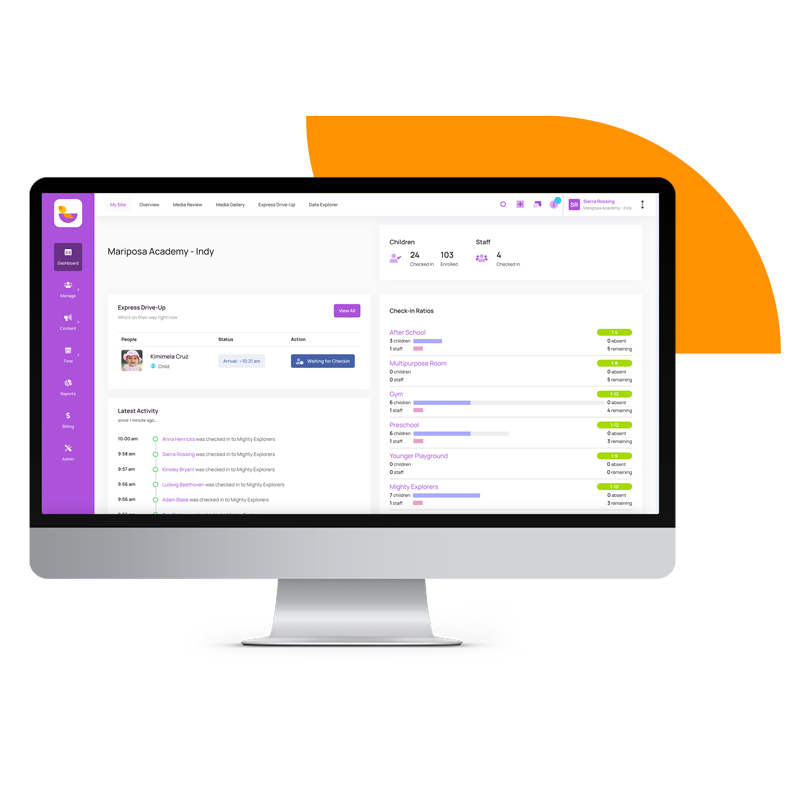 Why Is a Childcare Experience Platform (CXP) Essential to Success?
Managing childcare sales and marketing without the right software is frustrating. Leads and follow-up slip through the cracks. Oversight and accountability are hard to come by. And you can't get real-time visibility into the metrics you need to grow your childcare organization. It all adds up to lower enrollment and reduced retention.
CXP Versus Pen, Paper, and Spreadsheets
Many childcare organizations still manage new inquiries with pen and paper or spreadsheets. This often results in inconsistent, slower follow-up and opportunities being missed. The childcare center that follows up with a prospective family first has an 80% higher likelihood of gaining that enrollment. By using a childcare experience platform to manage new inquiries and family contacts, you can automate marketing communications saving you hours of manual management. Plus, boost organization within your childcare enrollment process.
Benefits of an Industry-Focused CXP
A great childcare experience platform should be powerful enough to eliminate extra hours of work. Help your team accomplish more in less time. Your days are more than busy, so you can't afford to waste time focusing on inefficient processes or redundant tasks that can be automated with the right tool.
Today, everything around us is digital from our phones to Amazon and Door Dash. Parents expect that same fast, convenient experience from their childcare provider. An industry-focused CXP will help you respond to inquiries faster and stay connected through text messaging—the communication medium of choice for today's millennial parents. Ensures everyone in your pipeline receives timely communications through automation.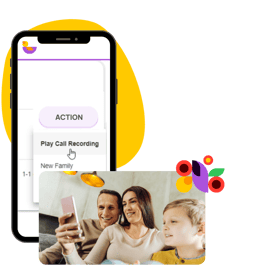 Who Should Choose Your Childcare Experience Platform
Choosing a CRM platform is an important decision. It takes careful consideration to find the right solution for your childcare organization's size and goals. To implement new technology, the right people on your team need to be involved. At ChildcareCRM, we find that the following people are typically part of the evaluation process.
Single Centers
The key decision-maker should be the owner or director of the center. The director will be using your CRM daily to manage sales and marketing tasks. The owner and director will also be interested in reports that help optimize marketing spend, manage performance, and estimate revenue.
Multiple Centers
The key decision-maker should be in marketing, sales/enrollment, or communications. This team will be using your CRM every day to automate sales and marketing activities, streamline communications, simplify task management, get real-time reporting, and register parents online.
Make sure to involve the people that are marketing your center and overseeing the communication between your center(s) and prospective families. They should be included in the demonstration process of whichever CRM platforms you are evaluating. Remember to focus on how each CRM vendor helps you simplify sales and marketing, boost enrollment, and save time.
Download the guide to stay up to date on the latest industry news, trends and best practices for growing and managing your childcare business.
How to Evaluate Your CXP Options
Outline Your Growth and Marketing Goals
Determine your current classroom availability and what capacity your center(s) need to reach in order to achieve sustainable profitability. Next, set measurable objectives for yourself and your team that can help you achieve your goals and grow your childcare business.
Research CXP Options Based on Your Goals
Once you've outlined your metrics and understand approximately how many students you want to enroll or how many tours you need to give in order to see higher conversion rates, look at CXP options that have proven track records of helping organizations like yours meet similar goals.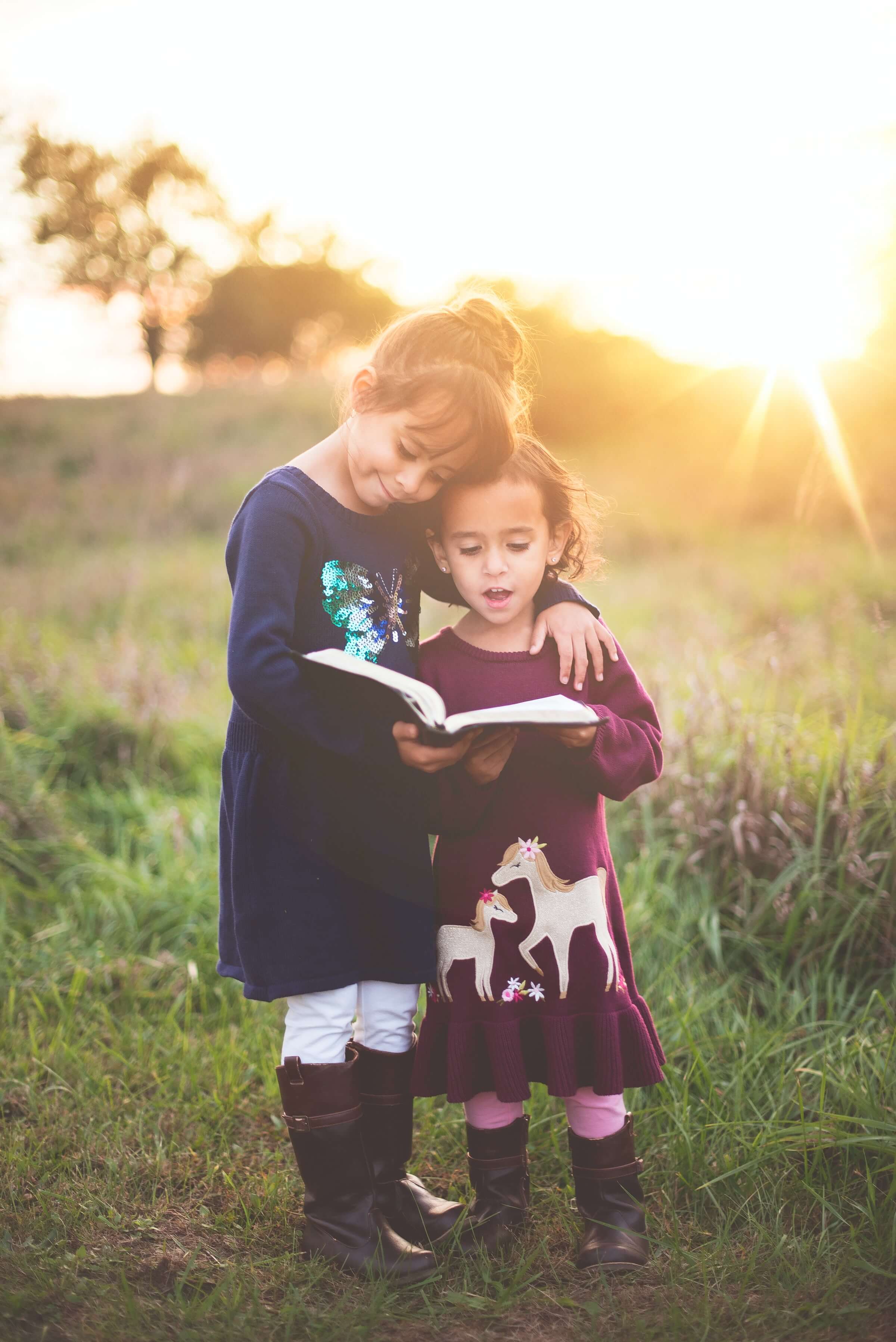 Set a Go Live Date for Implementation
The implementation process is just that – a process. So, be mindful of how many staff members you need to train on this new platform and get an estimate from your implementation team. Choose a user-friendly CRM, CMS, and family engagement app. With LineLeader, you can simplify implementation. Use a 3-in-1 solution to help your staff seamless transition.
Additionally, make sure to work with your implementation specialist on transferring over contacts and important family data so you have all the information you need when it's time to go live.
Map Out Key Milestones Necessary to Start Proving Value
Some examples of key milestones when beginning your journey with a CRM are:
Send and receive your first emails and texts – both individual and group communications. This is important for understanding how the system works and what it looks like when you get a new message so you can respond to it in a timely manner.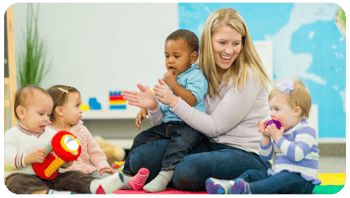 Essential Features of a Childcare Experience Platform
The best CRM features in your childcare experience platform will allow you to automate sales, marketing, and communication tasks. For instance, easily view the performance of each center with LineLeader Enroll to adjust your marketing initiatives.
Lead and Child Management
Look for a solution that helps you manage all incoming family leads. Make sure the solution is tailored to the childcare industry—tracking parents and their children. With a solution built for the childcare industry, this kind of tracking is built-in with no customization required.
Task Management
Choose a system that makes it easy to manage and prioritize daily tasks. You'll want easy task sorting by today's tasks, past tasks, and future tasks. If you're managing a team, you'll also want the ability to create and assign tasks to team members along with the ability to see task statuses across your team. Easily manage your to-do list with a condensed screen and less scrolling.
Automated Communications
The faster you respond to a new lead, the greater likelihood they'll become a customer. Save time and manual work by automating communications. Look for a solution that enables you to create, customize, and personalize email and text templates and then automate their delivery over time and tracks replies.
Text Communications
It's no secret that Millennials are quickly becoming the world's most numerous generation, and the number of Millennials who are becoming parents is growing. In fact, a recent study conducted by the Pew Research Center found that 80% of today's parents to children under the age of 12 are Millennials. It's estimated that 60% of millennials like to communicate with businesses via text messaging. Texts are more personal and seen as less invasive.
Lead Capture
With families visiting your website to learn more about your childcare center, you'll want to capture their interest with web forms. You need the ability to create unlimited landing pages, for a variety of marketing and enrollment initiatives, with web forms that flow directly into your platform. See more on platform best practices.
Self-Scheduled Tours
Millennial parents like the convenience of self-scheduled tours. Make sure you choose a CMS, family engagement, and CRM platform that gives parents the ability to schedule tours right from your website. Easily generate more leads by placing a tour-specific landing page with a web form for parents to self-schedule tours directly on your website. It's set by you and your staff, so everyone is always prepared to give a high-quality tour at the right time. Use workflow automations (sometimes called 'Business Rules') to avoid missing any crucial steps in your enrollment process.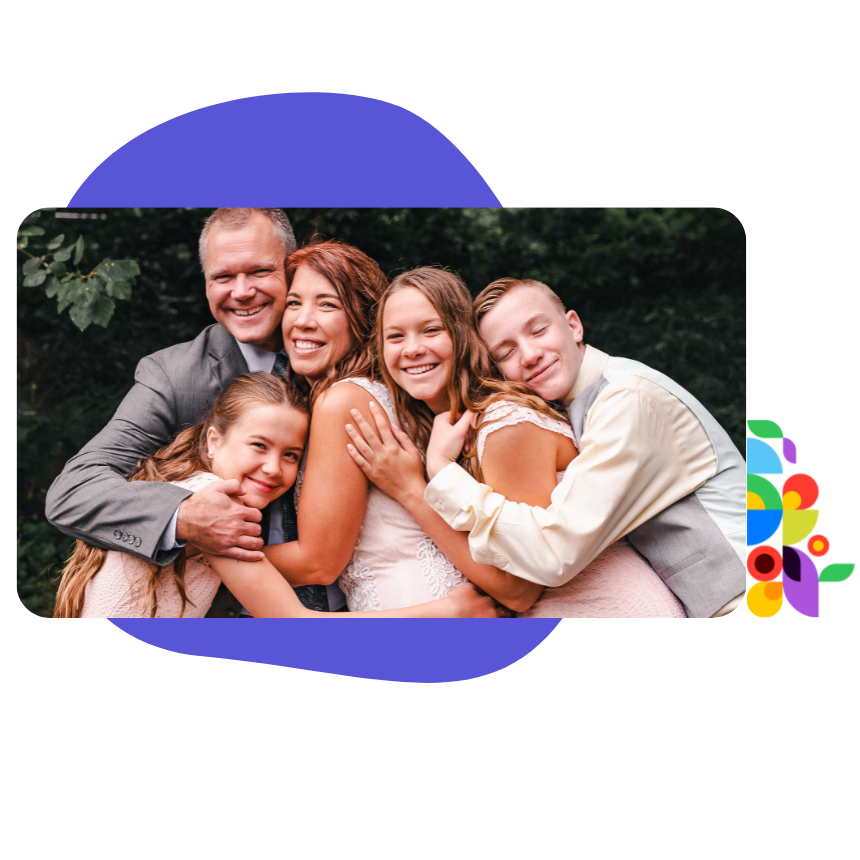 CXP Essential Services and Support
Make sure you look for these essential services and support options from the software providers you evaluate to enhance your childcare business operations.
Implementation and Training
Choose an experienced provider that has proven implementations at thousands of childcare centers. Look for a CRM provider that can guide you through implementation. Make sure to find an all-in-one platform that includes the right CRM, CMS, and family engagement app that's easy to manage once it's implemented.
Additionally, check out expert advice from a childcare millionaire - to optimize your enrollment journey today.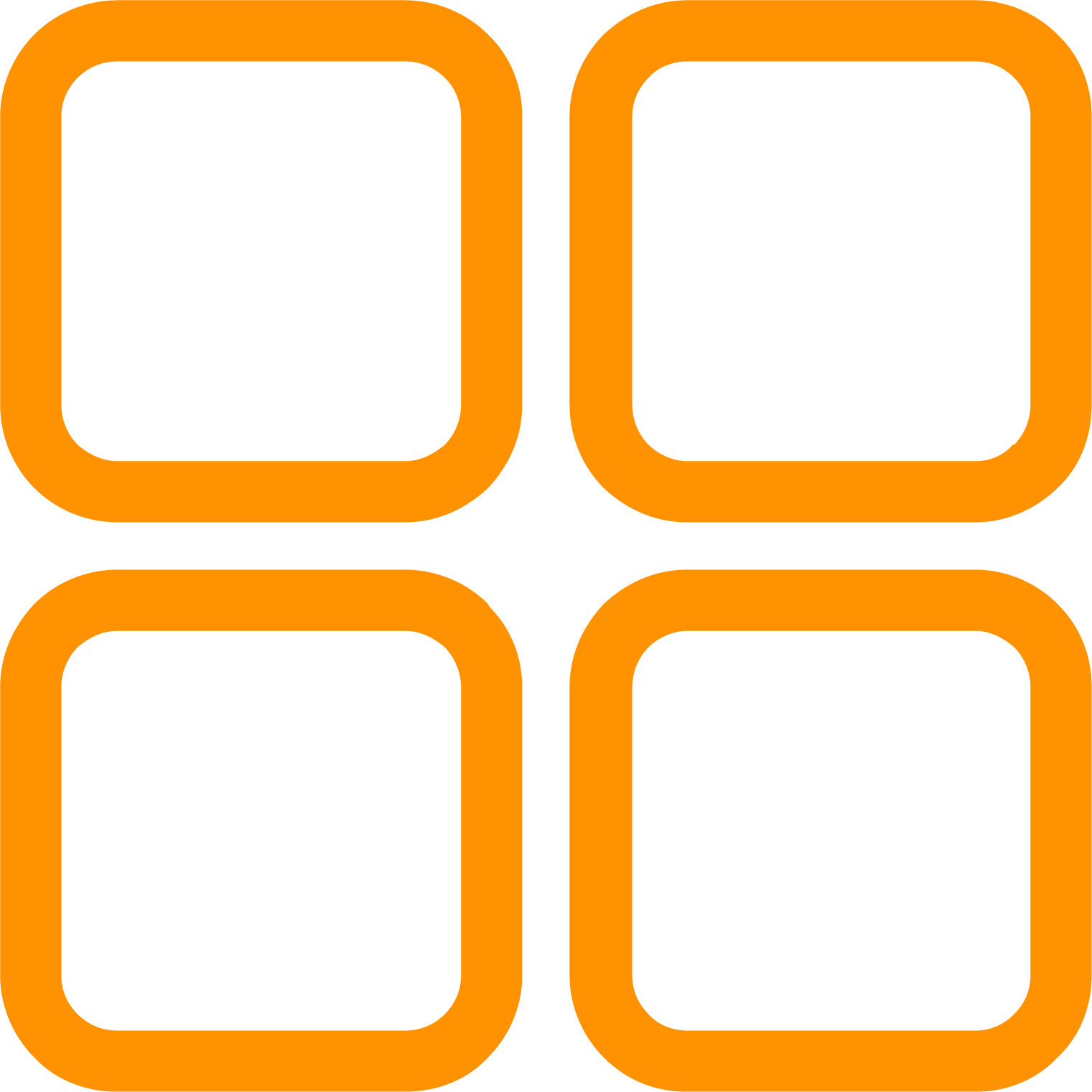 Expanded Features for Enterprise or Franchise Organizations - Like YMCA
Drip Campaigns
Take advantage of behavior-based visual workflows to easily build email campaigns. Drip campaigns can be used throughout the entire prospective parent's journey to enrollment. However, drip campaigns are also powerful tools for re-engaging families who have become disengaged and may be considered a 'lost opportunity.' Drip campaigns allow you to communicate with prospective families based on how they interact with the content you share.
Custom Reporting and Analytics
For larger organizations who need access to additional data and analytics referencing staff productivity, parent engagement, and more – look for software that has customizable reports and capabilities with extensive filtering, selection, and exporting options. These features within a user-friendly format give you the flexibility you need to quickly and thoroughly analyze family information, data trends, staff usage, and revenue.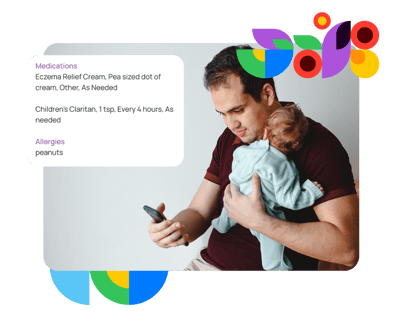 Multicenter Views and Branding
Look for a provider that gives you multicenter views so you can manage your enrollment pipeline in real-time across centers. Plus, choose a CXP solution that gives you branding flexibility so you can easily and effectively handle multiple brands within your organization.
Security
As a childcare provider, you've got a laundry list of concerns every day. Security shouldn't be one of them. That's why your childcare experience platform should be securely encrypted and managed by a team with experience protecting their platform against hackers and other system violations.
Download the guide to stay up to date on the latest industry news, trends and best practices for growing and managing your childcare business.
LineLeader Video Resources