CHILDCARE MANAGEMENT SOFTWARE: STAFF MANAGEMENT
Manage staff with ease.
Simply maintain staff documentation and certification. Easily monitor staff hours and streamline payroll. Improve staff collaboration with two-way communications. Plus, use automated reports to track staff productivity levels.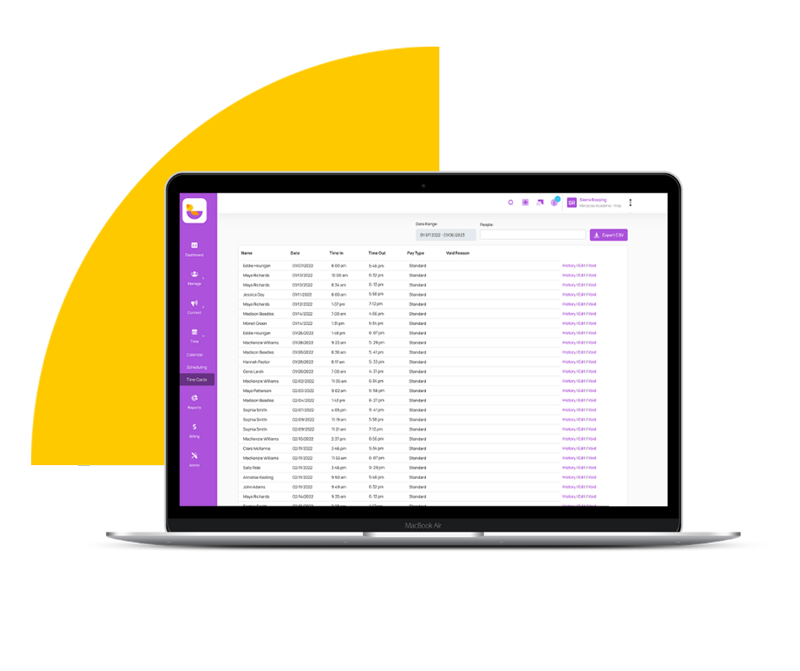 Digitize staff and center management.
Organize staff documents, maintain records, and simplify communication – hands-free. Conveniently track staff hours and simplify payroll with digital timekeeping. Plus, help staff or educators effortlessly manage classrooms.
Staff Management.

Keep track of

hours and

l

et staff easily communicate with

families

or internal teams. Send automatic reminders about tours, meetings, or education certification renewals.

Task Automation.

Quickly view team

members'

daily

to-

do

lists

and track staff productivity with ease.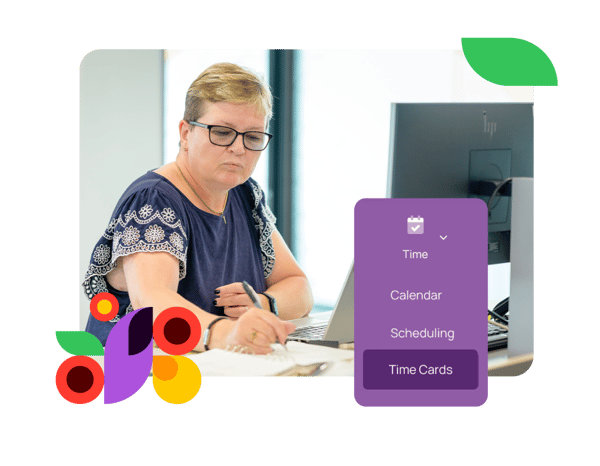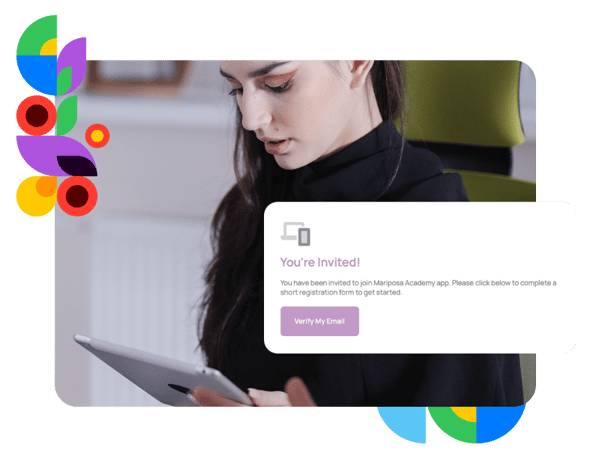 Enhance oversight and improve productivity with proper system access.
Ensure the right staff members always have access to the data they need. Plus, secure sensitive family information by keeping it hidden and limited to only those that need it.
Permissions Control.

Set up proper system

permission

s to oversee s

taff and ensure they can access the right tools

.

In addition

,

secure sensitive family information.

Unlimited Users.

The possibilities are endless. With unlimited users, choose which staff members have access to certain features and settings.
Improve accuracy with digitized clock-in and clock-out.
Track staff timesheets with digital clock-in and clock-out. Edit timesheets or schedules as needed. Plus, automatically send hours to effortlessly update your payroll provider.
Digital Time Tracking. Simplify

staff

management with digitized

check-in and check-out

. Streamline

tracking information

and oversee

staff

schedules.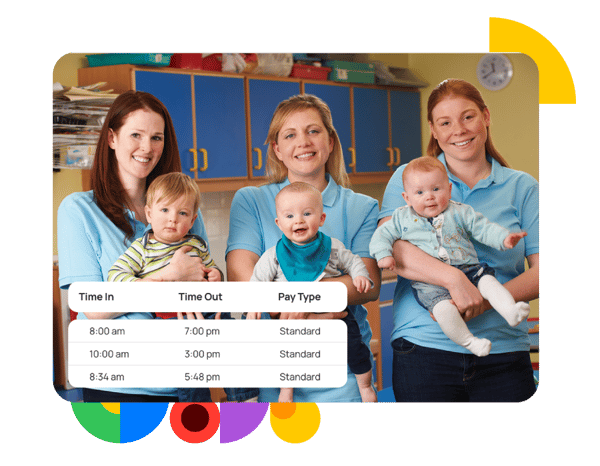 Improve center operations and staff management with ease.
"Finding this software has eliminated the struggle with the other software I was using due to the compatibility."


- Growing Butterflies & Beyond Childcare
Get started With LineLeader.
A unified platform to manage your entire business.
Capture and convert more leads. Automate lead follow up, tour scheduling, registration, and reporting.
Automate daily reports and share memorable moments. Easily communicate with parents with our family engagement app.tour scheduling, registration, and reporting.
Automate billing and invoicing Manage classroom ratios and curriculum. Track and report on attendance, payroll, and more.