FREE GUIDE
How To: Save Valuable Time by Automating Enrollment with a Childcare CRM

Childcare Best Practices to Improve Enrollment with Less Work
Do You Have the Time to Manage Waitlists and Grow Enrollment?
Time is precious. And lately, it feels like there aren't enough hours in the day to complete every task. Not to worry, we've compiled ways to help you feel like you've hired an additional team that's ready to 10x your center's productivity.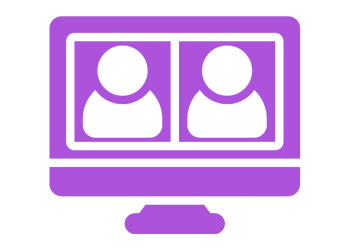 What Is a Childcare Experience Platform (and what's it got to do with me)?
A Childcare Experience Platform empowers childcare professionals with robust customer relationship management (CRM) software, a dedicated parent engagement app, and childcare management software (CMS) - all together in one solution.
The childcare industry's first and only Childcare Experience Platform (CXP), LineLeader by ChildcareCRM, equips childcare businesses with everything they need to simplify the family and staff experience. This innovative technology is your one-stop shop for organizing enrollment, engaging with the families in your center, and managing your daily operations and billing. Staff gets valuable time back in their day and families receive the optimized enrollment experience they're looking for.
The key is having childcare management software, CRM software, and family engagement in one unified platform.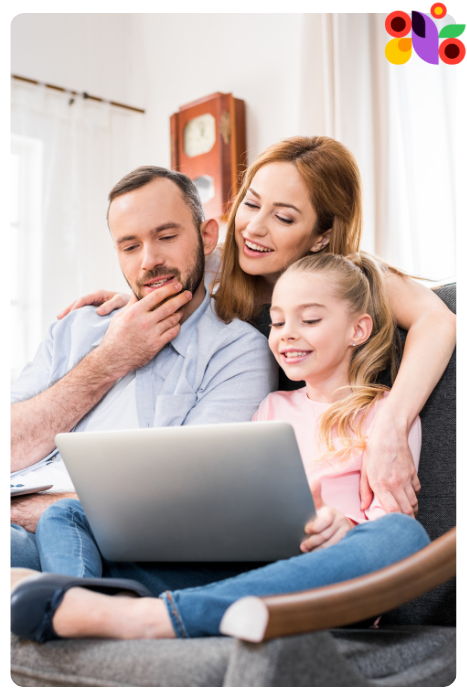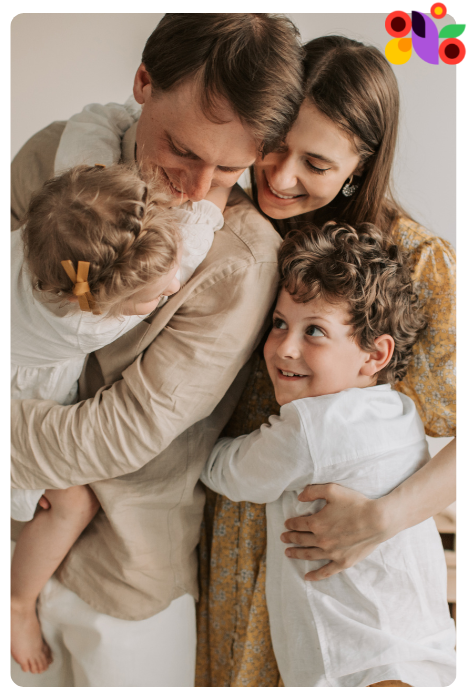 Minimize Manual Processes that Eat Up Your Time
Managing childcare marketing and trying to grow enrollments without the right software is lengthy, cumbersome, and frustrating. Leads and follow-up slip through the cracks. And you can't get real-time visibility into the metrics you need to grow your childcare organization. It all adds up to lower enrollment and reduced retention.
A childcare experience platform (CXP) is powerful software that simplifies sales and marketing to boost enrollment. It's like a helper that ensures staff management, center operations, and family engagement are where they need to be. You can automate tasks for staff and get real-time insight, in just a few clicks.
Key Features of a Childcare CRM & CMS You Should Look For
Task Automation
A good childcare experience platform offers task automation. Assign tasks to your staff and set reminders for both parents and staff – so no one is caught off guard by a phone call, tour, or interview. Track the status of today's tasks, past tasks, and future tasks, and check the completion status. Task management tools boost productivity with ease.
For more information on how to capture leads from phone calls, learn about our Telephony integration.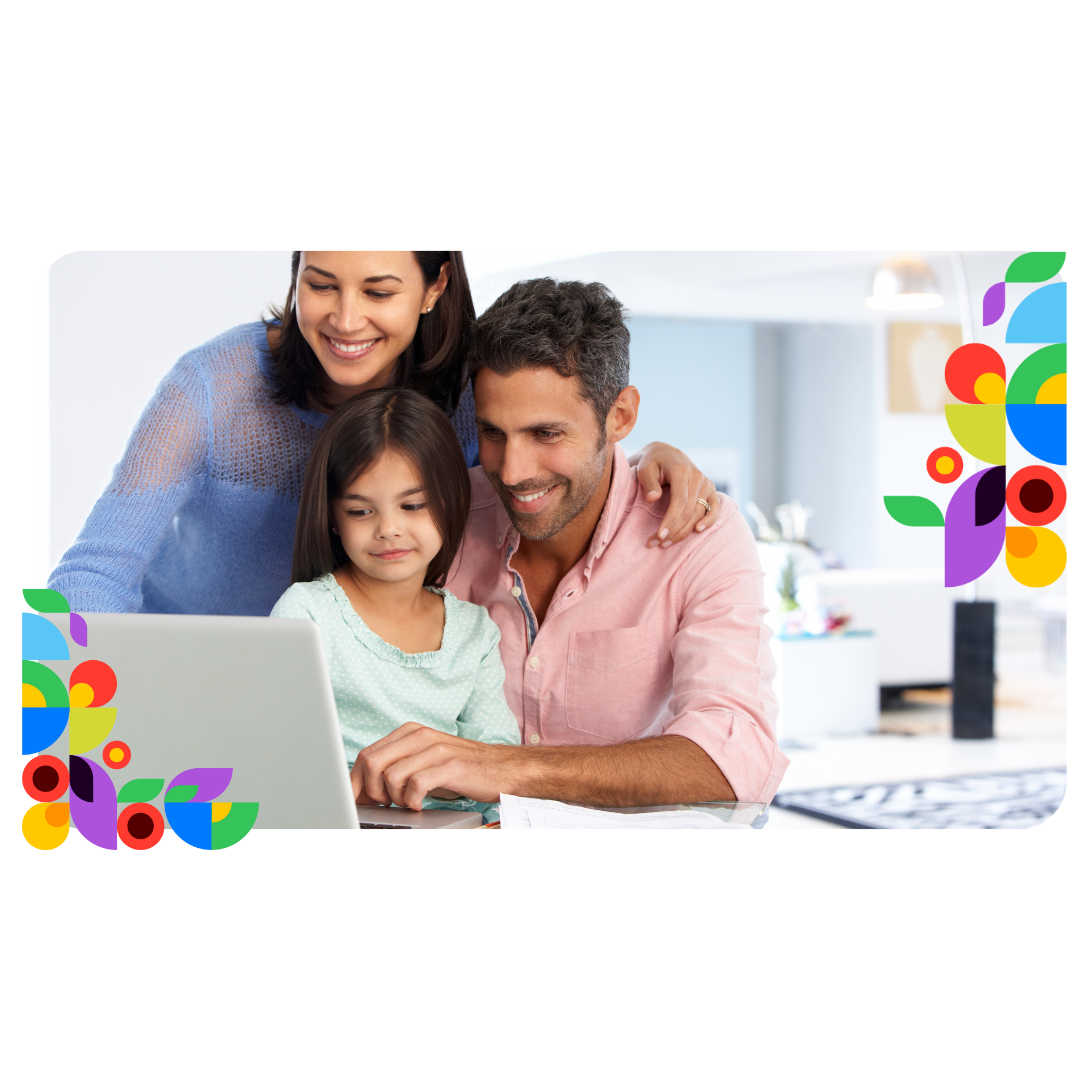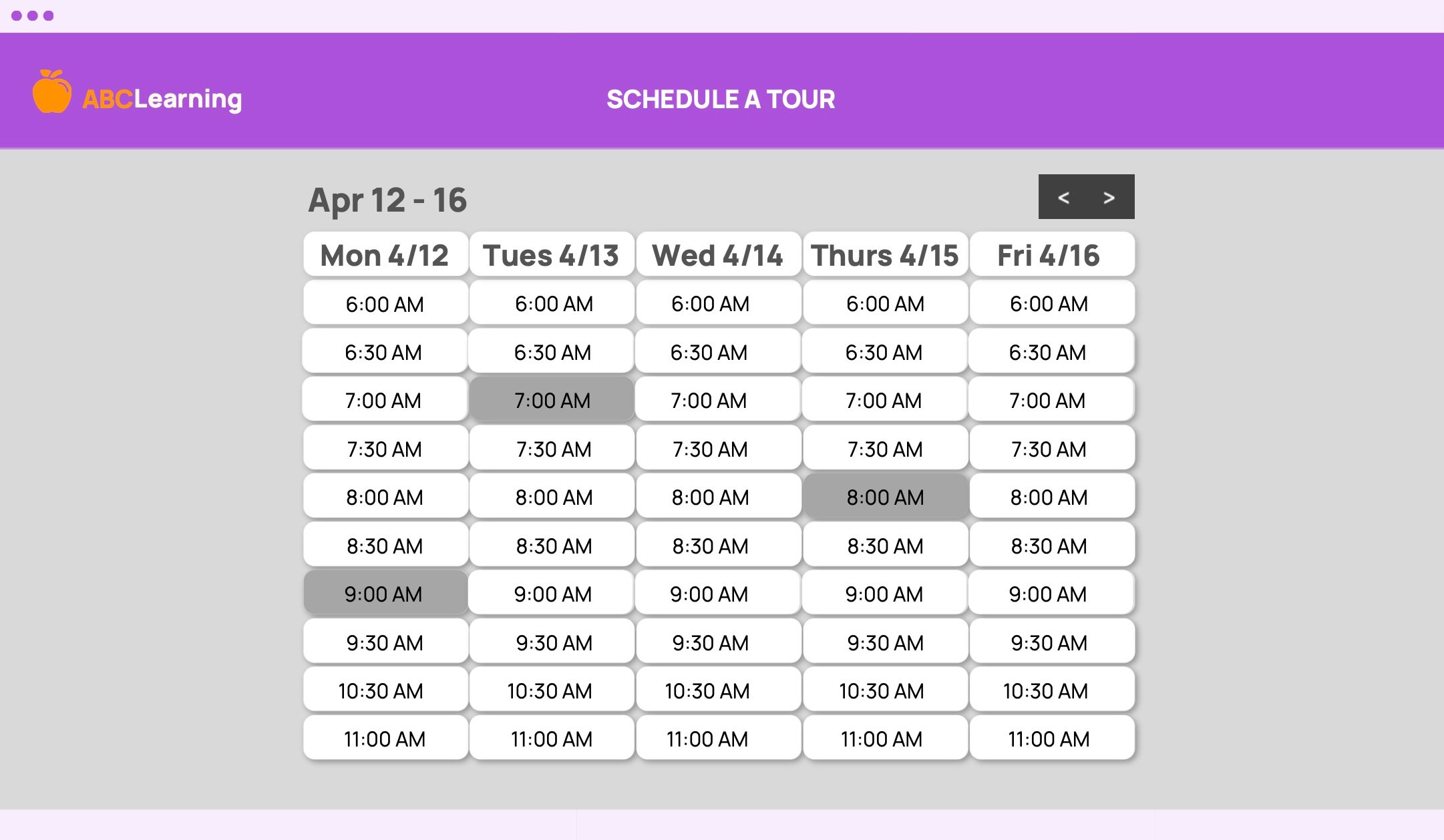 Digital Tour Scheduling
Ensure your website is easy to browse. Families want to enroll with the center that streamlines tour scheduling. Plus, you set your center's availability and families conveniently choose a time that works best. Never get caught off guard by an unexpected family drop-in. Host high-quality tours that encourage enrollment. Save time for what matters most - the children at your centers.
Check out our blog for more ways to save time and money throughout enrollment.
Marketing Automation
Make sure opportunities don't fall through the cracks. Automate manual or repetitive tasks. Design hands-free marketing campaigns for every stage in a family's enrollment journey. Plus, encourage families to enroll with personalized, automated messages.
Tip - increase online reviews to get your childcare center in front of interested families.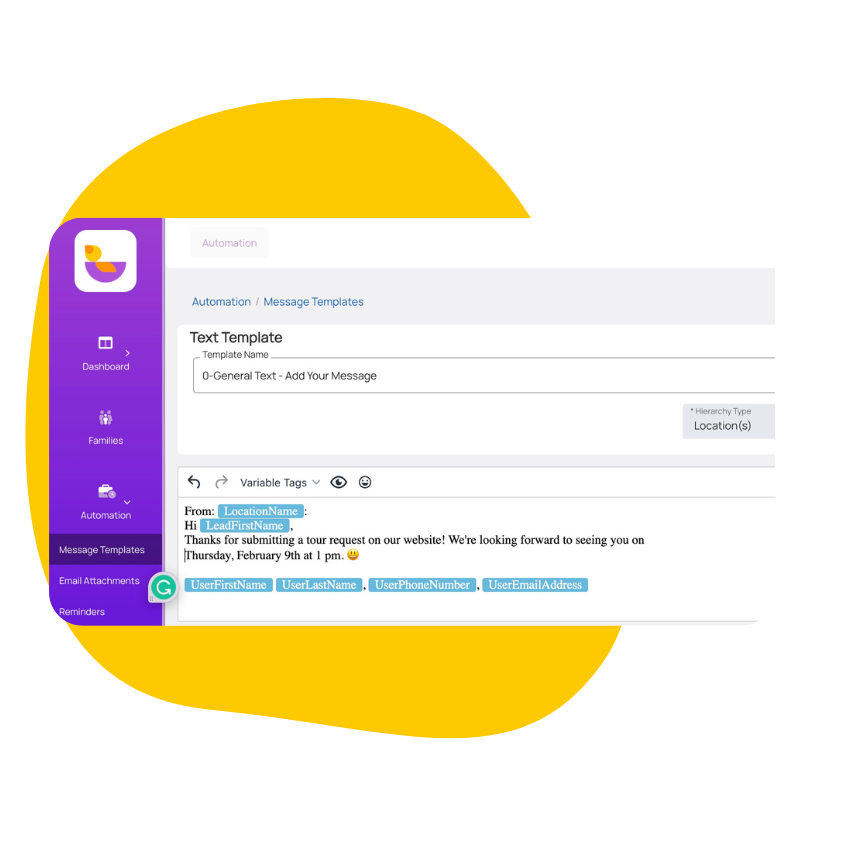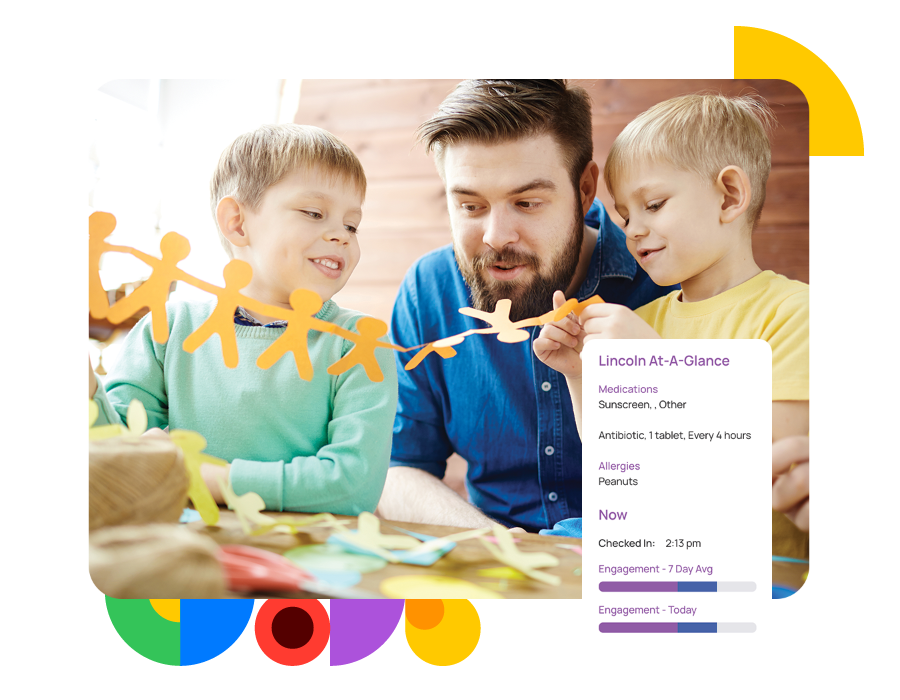 Family Engagement App
Eliminate inconsistent communication with a parent engagement app. Offer a seamless experience between staff and families from initial inquiry to re-enrollment. Keep parents engaged, share memorable moments, and accept tuition or billing payments - all from one mobile device.
Curriculum Management
Alleviate your educators' stress. Stop wasting time writing your curriculum by hand. Equip educators with easy-to-use tools. Simplify lesson-building, track child progress, improve learning outcomes, and keep families in the loop.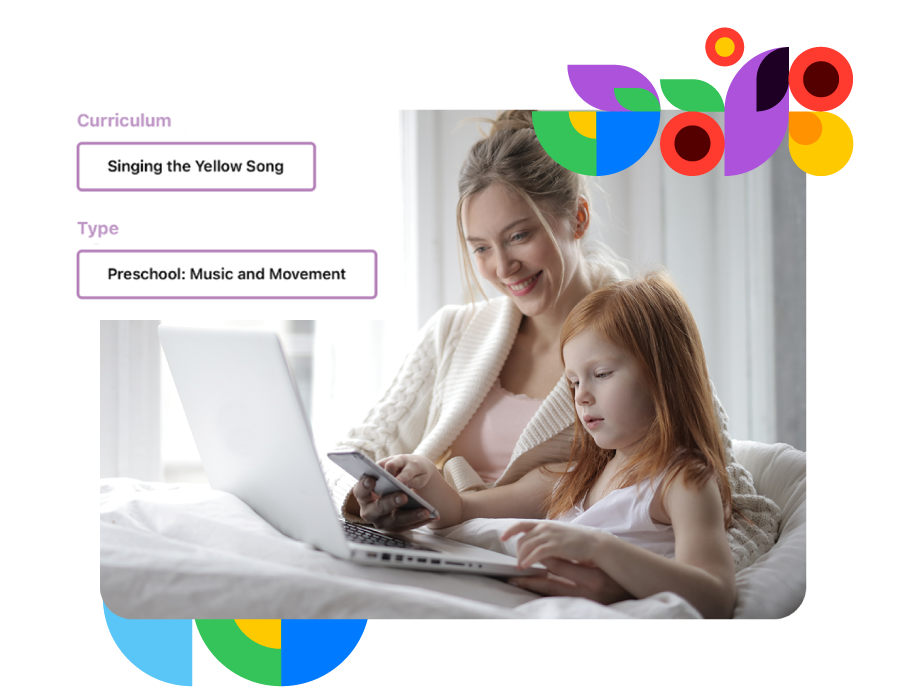 Staff Management
Organize staff documents, maintain records, and simplify communication – hands-free. Conveniently track staff hours and simplify payroll with digital timekeeping. Plus, help staff or educators effortlessly manage classrooms. Oversee staff productivity with ease.
One-Click Reporting
Gain immediate insight. Access key enrollment metrics, measure staff performance, and easily report or forecast revenue, in one-click. Make decisions backed by data to get a comprehensive view of center success.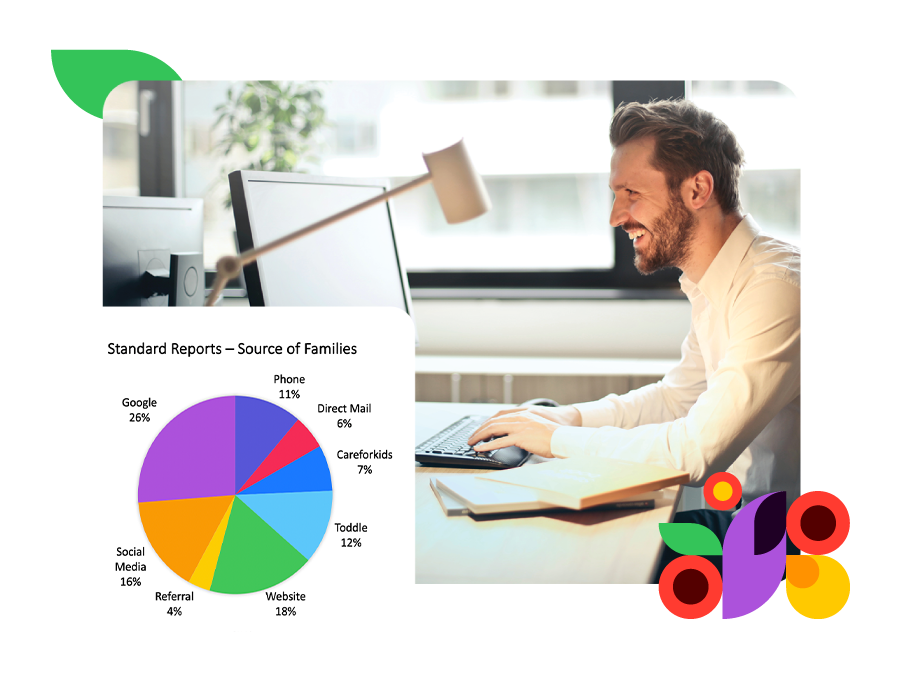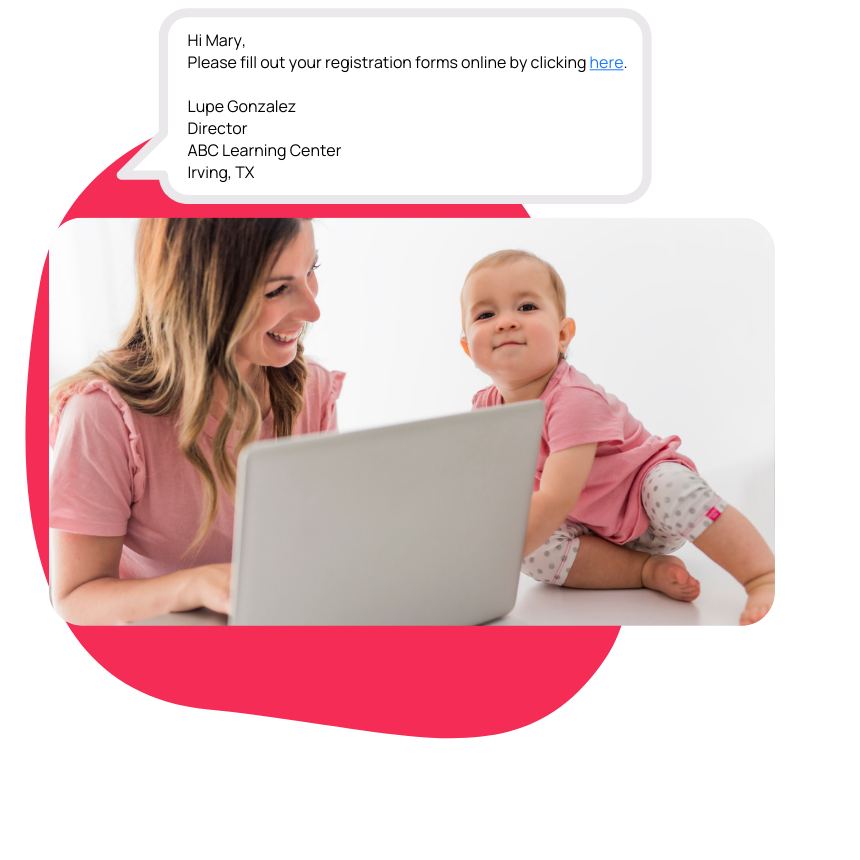 Digital Registration
Register families online. LineLeader by ChildcareCRM scoured hundreds of childcare enrollment packets to create an industry-standard packet—available digitally. Automatically collect family information, emergency contacts, consent and agreements, medical background, and all necessary state forms
You'll Have All the Time in the World with LineLeader at Your Fingertips
Excel spreadsheets can be good for managing basic data, but not so good for managing and building relationships with families. LineLeader is designed to organize your family information, automate communications, manage center operations, and engage families — all in one place.
Get started With LineLeader.
Resources to help you run your childcare business.
Additional Resources
For more information on specific childcare resources regarding marketing tools, campaigns, tips, and best practices - see below.