FREE GUIDE
How to Start Using Digital Daycare Forms

An Essential Guide for Streamlining Your Registration Process for Families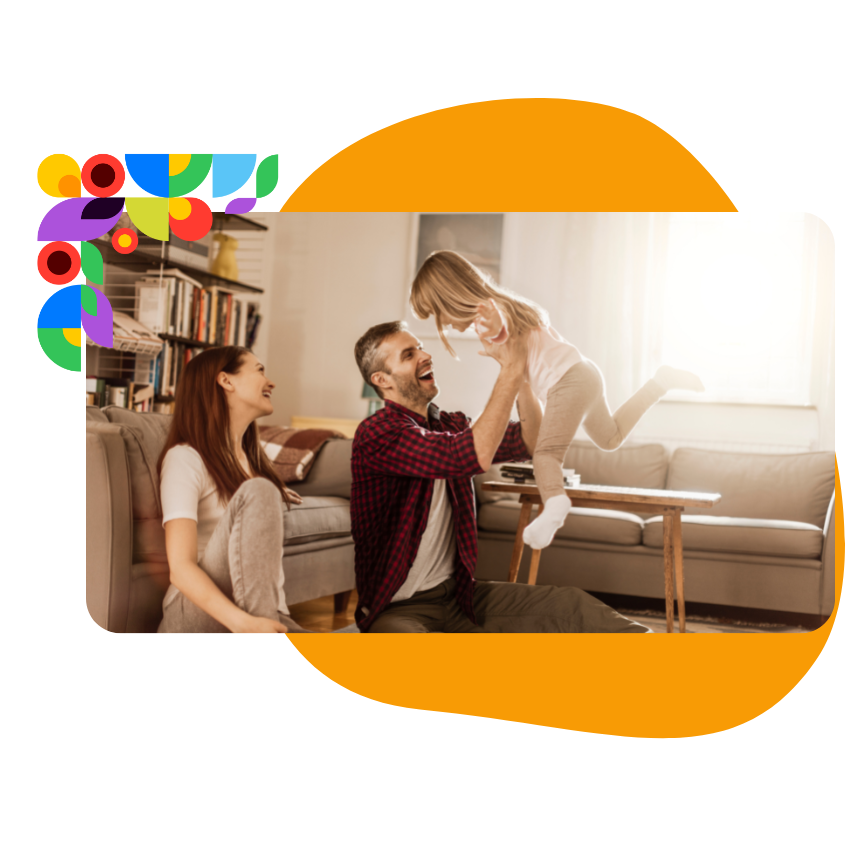 What's the Deal with Digital Enrollment Forms?
Digital childcare forms help families save time. Create a better experience that's easier for them to navigate and complete.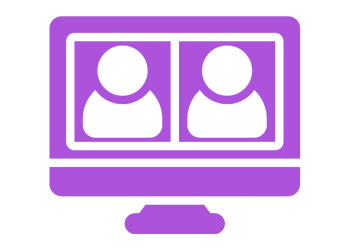 Today's Parents are Redefining Childcare
The parent experience defines the journey a parent takes from initial inquiry to retention, including key conversion points along the way. Today, parents go through a series of starts and stops that often take several months. It's time-consuming and full of obstacles that cause families to choose another childcare center. Plus, information is often incorrect or gets lost.
Millennials make up 80% of today's parents to children under the age of 12 – and overall, they want speed and convenience. Millennials are one of the first generations to grow up in the digital age. They use social media, texting, and their mobile devices more than any other parent demographic has in the past. In fact, Millennial parents want streamlined, digital experiences for everything from shopping and banking to childcare services.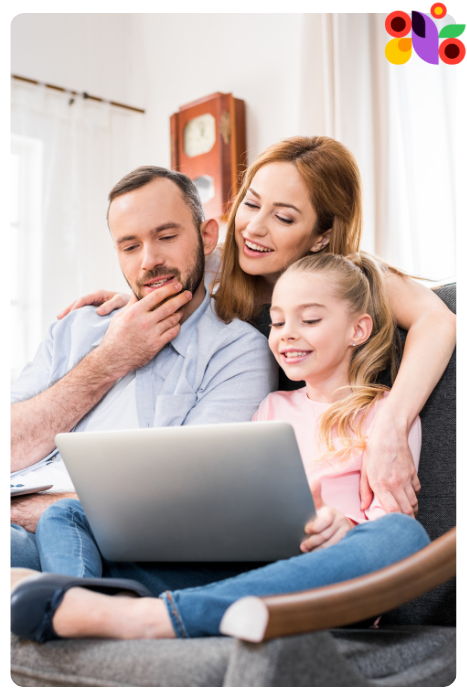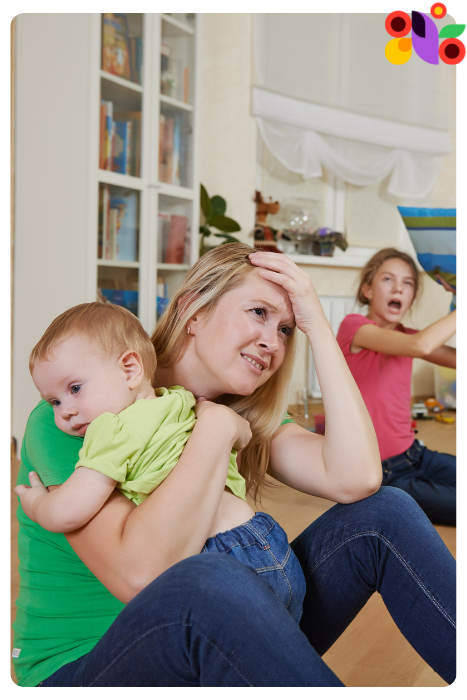 The Challenges with Today's Registration Experience
Registration is a pain. Staff spend time they don't have sending reminders to complete paperwork, chasing down missing papers, and manually entering information from each form. Plus, up to 40% of manual data entry is filled with errors.
Not to mention, it's inconvenient for parents to print forms, fax, or drop them off. Add to that, payment for registration or waitlist fees, which is typically a manual process itself, and registering for care becomes a major burden for staff and parents.
Common Obstacles with Registration:
Wasted time

with back-and-forth trips to pick up and drop off forms at the center.

No follow-up

after completing tours to initiate registration or answer questions.

No online options

to pay enrollment and waitlist fees.

Limited ongoing communication

to encourage form completion.
What Parents Want Instead:
Digital, self-service options

Quick, immediate responses.

Texts and updates.
How the Registration Process Affects Enrollment and Retention
Each step in the parent journey represents a conversion point where parents can choose another center. Missing a few leads or losing parents because they never received reminders about completing paperwork seems small, but it adds up.
Let's say you're charging $900/month in tuition, that's $10,800/year for each family. If you lose just 10 families from your pipeline, it costs you $108,000 per year in revenue. With an optimized parent experience, more families enroll, and revenue increases.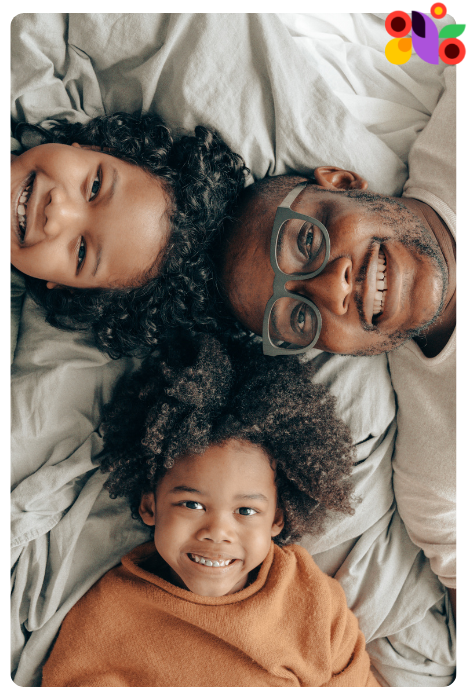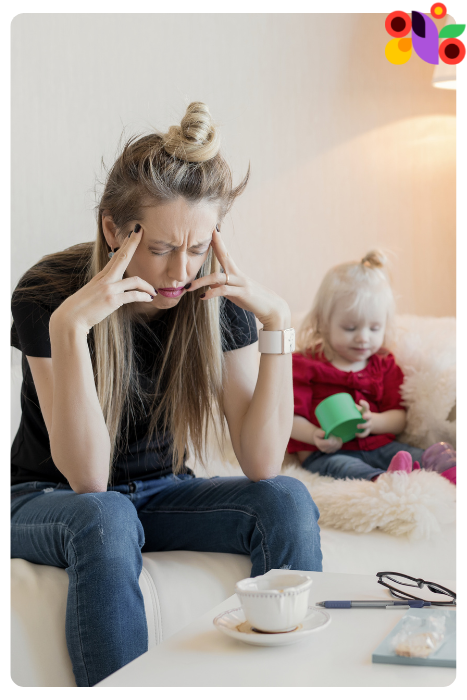 Inconvenient Processes: For Families
1) Incomplete & Illegible Data
Everyone has unique handwriting. What's legible to one person is not necessarily easy to read for anyone else. 48% of companies still use manual data entry processes...and the errors are costly. Even if your paper registration forms are only 10 pages long, and you only have 10 new students registering each month – you're still depending on your staff to manually enter 100 pages of information.
2) Insecure & Vulnerable Data
Paper is a vulnerable way to collect enrollment and payment information. Paper forms are often easily accessed, stolen, misplaced, or destroyed. In cases of fire or flood, daycares that rely on paper are left without a plan – family data is simply gone. Unfortunately, even if your staff spend hours carefully entering data – parents are still dissatisfied if they see errors.
3) Lack of Follow Up
Parents will inquire for care at 6 or more centers, reach out to at least 4 providers about payment rates, and tour 3 facilities just to find the perfect fit. Unfortunately, if you aren't following up with families throughout registration to ensure they're returning all necessary forms, you won't stay top of mind. They'll commit to care elsewhere.
Inconvenient Processes: For Staff
First, your staff must spend time emailing, mailing, or faxing documents to parents. They have to deal with increased foot-traffic and interruptions at your centre as parents drop off forms (without scheduling a visit).
Finally, staff collect registration fees and manually process the transaction. 60% of childcare workers say they could save 6 or more hours a week with automation or online payment systems.
Wasted Time on Data Entry
Ditch lengthy processes. Businesses that use software integrations for automating data entry save 3.8 hours a day. That's over 8 weeks a year! Imagine the increased productivity (and accuracy) from digitising and automating your enrolment process. Remember, your time is a valuable resource.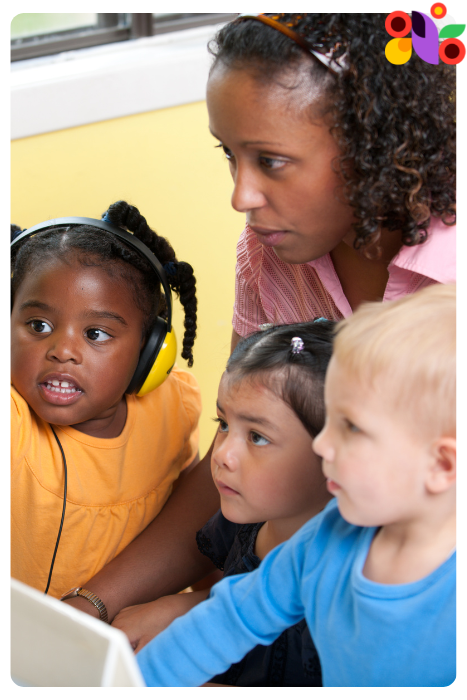 Subscribe to stay up to date on the latest industry news, trends and best practices for growing and managing your childcare business.
4 Tips to Build the Ultimate Childcare Enrollment Packet
Include essential state forms and required documents in your digital enrollment packet.

Offer pre-filled form fields to reduce repetitive work for families.

Use multi-language registration forms to cater to every family's needs.

Invest in a childcare experience platform that build required childcare forms for you, hands-free.
The Future of Enrollment In Childcare
1) Ease of Use: Parents
No one likes repeating themselves, either in-person or on paper…digital forms pre-fill enrollment information. Plus, digital registration allows families to create logins so that they can easily submit information changes – such as new contact information, updated home address, or even program changes. The system notifies you in real-time and offers self-service options, so parents can complete online enrollment forms at their convenience
2) Data Synchronization in Real-Time
Real-time integration streamlines the entire process and enables automatic notifications when a parent registers for care. Make it so children can start sooner to increase enrollments and revenue for your childcare business.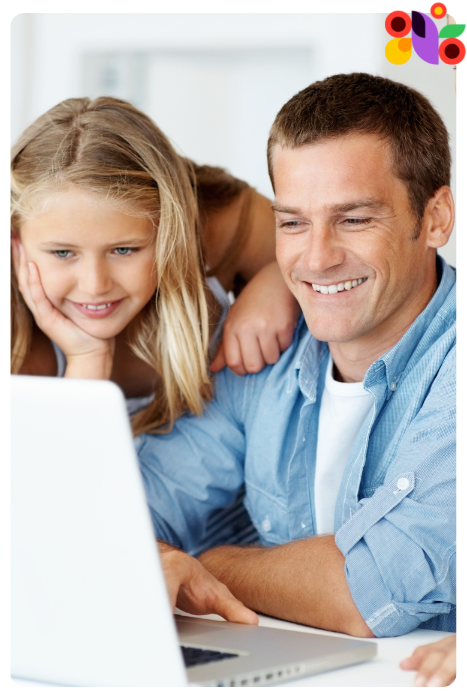 3) Ability to Access Anywhere, Anytime
Using digital forms, parents can complete forms anywhere with an internet connection on any device.
4) Safety: Prioritize Information Security
Digitising processes is a big focus for many childcare businesses to reduce disorganization and too many people in your centre at once. Digital forms have encrypted security. Ensure contact and financial information is private. Easily eliminate the need for parents to visit your center additional times.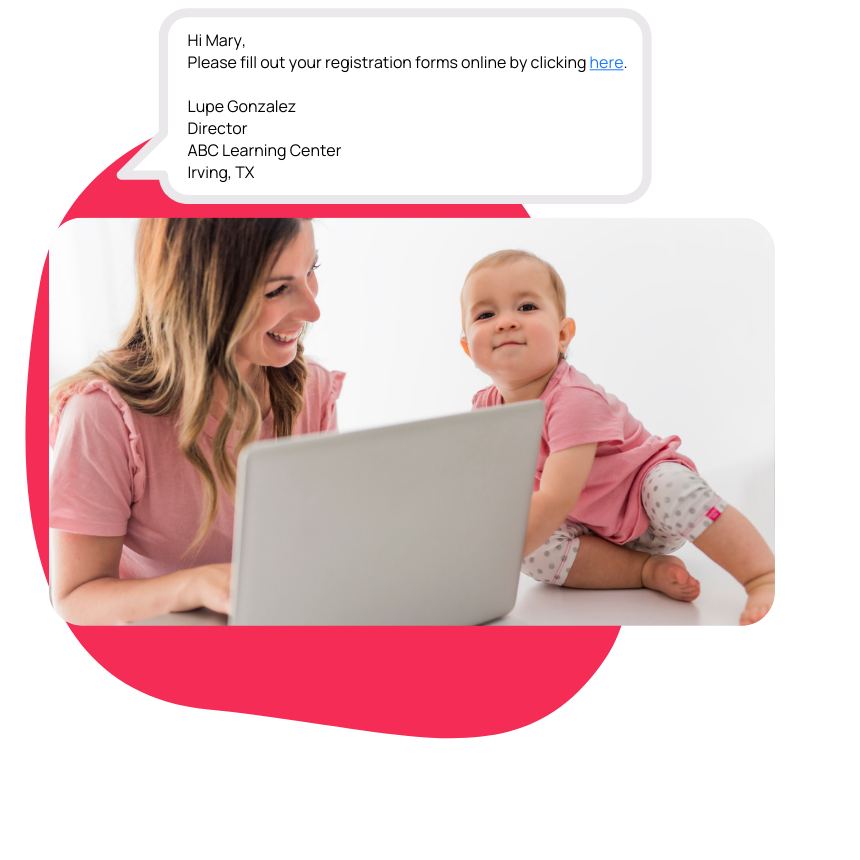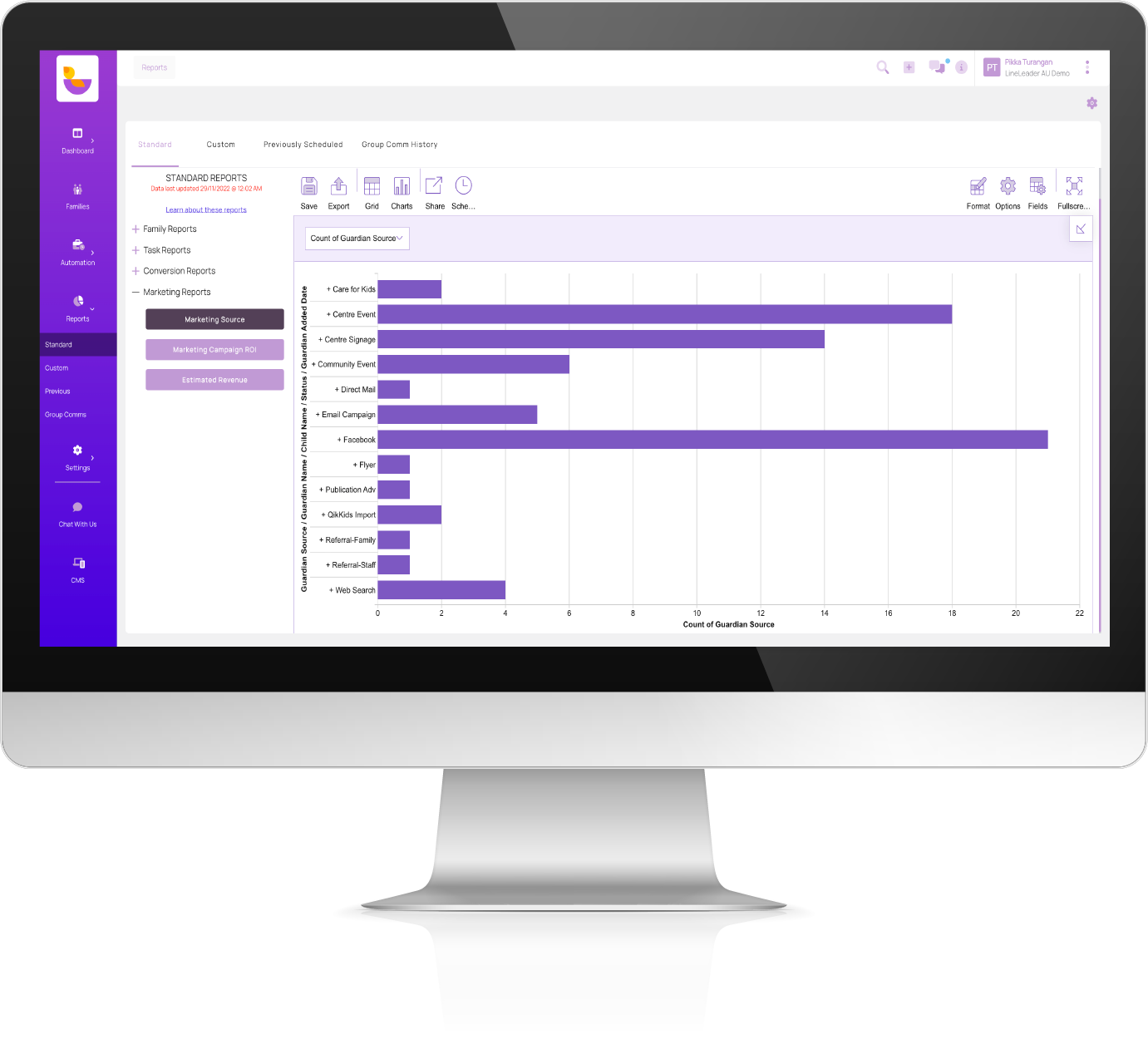 Improve your registration process, with less work. Eliminate unnecessary paperwork, back-and-forth with families, and lost information with digital registration forms.
Get a demo to see LineLeader in action or enter your email address below to learn more.
Subscribe to stay up to date on the latest industry news, trends and best practices for growing and managing your childcare business.
Additional Resources
For more information on specific childcare resources regarding marketing tools, campaigns, tips, and best practices - see below.
5. Explore ways to offer self-service options on your enrollment forms.
6. Check out why accepting online payments will benefit your childcare business.
7. Gain tips for enhancing your registration process with online options.
8. Use multi-forms for summer camp, field trip, and waitlist registrations.