CURRICULUM MANAGEMENT
Digitally plan curriculum.
Let educators build a best-in-class curriculum with ease. Save time with digitized lesson planning, one-click access to planned activities, and real-time updates. Plus, store records in a central hub for quick review.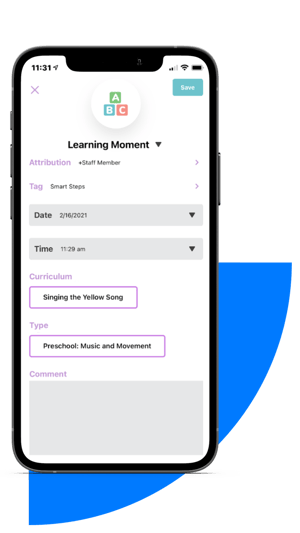 Enhance curriculum quality with simple lesson planning.
Alleviate your educators' stress. Stop wasting time writing curriculum by hand. Equip educators with easy-to-use tools that simplify teacher collaboration. Educators and staff can easily share lesson plans by communicating on a unified platform.
Digital Curriculum Management.

Simplify lesson-building, track child progress, and keep families in the loop. Improve learning outcomes with hands-free curriculum management.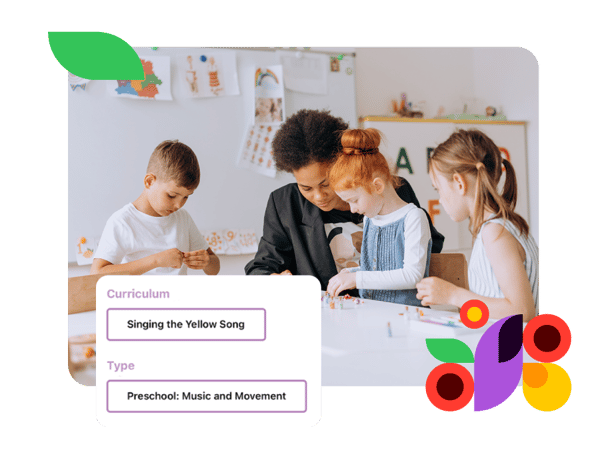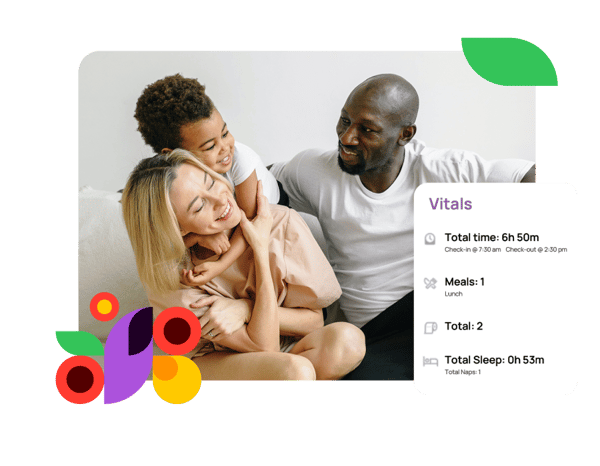 Quickly explain key activities and lessons learned.
Automatically send daily lesson plans and activities to parents via a family calendar. Keep them updated on their child's learning development with digitized daily reports. Share activities, lessons, notes, and memorable photos from that day.
Daily Reports.

Highlight daily lesson plans, activities, and learning progress for each child. With one-click – maintain family involvement in each child's developmental journey.
Access student records in one place, in real-time.
Obtain all the family information and records you need. Automatically keep forms, profiles, and portfolios up to date. In addition, digitally track attendance.
Real-Time Record Keeping.

Keep a digital log of child attendance with contactless check-in and check-out. Maintain observations in child portfolios. Plus,

automatically store

family forms, documents, and invoices.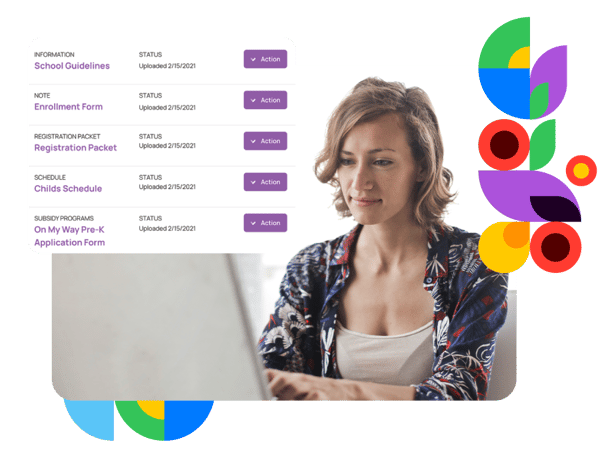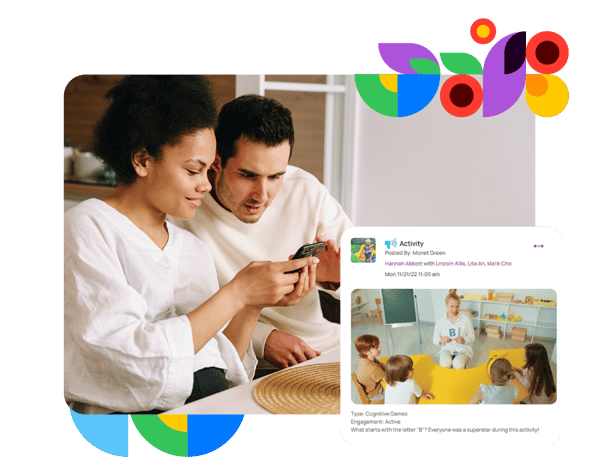 Save time by digitally documenting learning progress.
Build relationships and share progress results at consistent intervals. Outline key learning goals, document growth, and update child portfolios after tracking developmental observations - in just a few clicks.
Digital Portfolio Management.

Automatically store child observations. Easily access all the information needed to inform parents, report progress, and monitor the effectiveness of your curriculum.

Developmental Observations.

Easily record student progress. Track individual learning moments and meet curriculum requirements by school. Save educator time with digital documentation that improves curriculum and enhances insight.
Digitally manage curriculum to boost program quality.
"I love that this software allows parents to get updates on their children in real time throughout the day. I really appreciate the daily email that summarizes the child's entire day."


- Growing Butterflies & Beyond Childcare
Get started With LineLeader.
A unified platform to manage your entire business.
Capture and convert more leads. Automate lead follow up, tour scheduling, registration, and reporting.
Automate daily reports and share memorable moments. Easily communicate with parents with our family engagement app.tour scheduling, registration, and reporting.
Automate billing and invoicing Manage classroom ratios and curriculum. Track and report on attendance, payroll, and more.