FREE GUIDE
Simple Tips to Manage Family Leads Like a Pro

A Step by Step Guide for Childcare with Actionable Insights to Help You Pick the Right Lead Management System for Your Centers
Lead Management Matters: the Why and the How
Lead management is what drives growth for your childcare business. Initial inquiries matter. You have to follow up quickly and consistently to beat the competition. In this guide, we'll give you tips to choose the right lead management system for your staff - and for your business.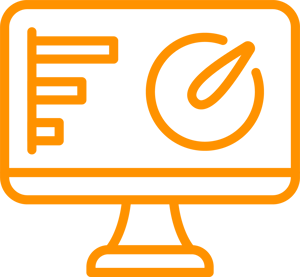 What Is Lead Management (and why is it important in childcare)?
More than 79% of leads don't convert due to a lack of proper lead management and organization.
Missed opportunities are common when you manage family information, leads, and communications with spreadsheets, notebooks, and sticky notes. You can't easily access the information you need because your data is stored in various, hard-to-find places. See how lead management comes into play by creating lead records, organizing family information, and automating follow-up with families.
It's essential to have a systemized way to acquire and capture family leads, organize their activities, and track follow-up tasks to generate more enrollments. A lead management system is software that streamlines and organizes all enrollment processes and transforms disorganized family information into easily accessible lead records. In childcare, families (your leads) are the heart of business growth.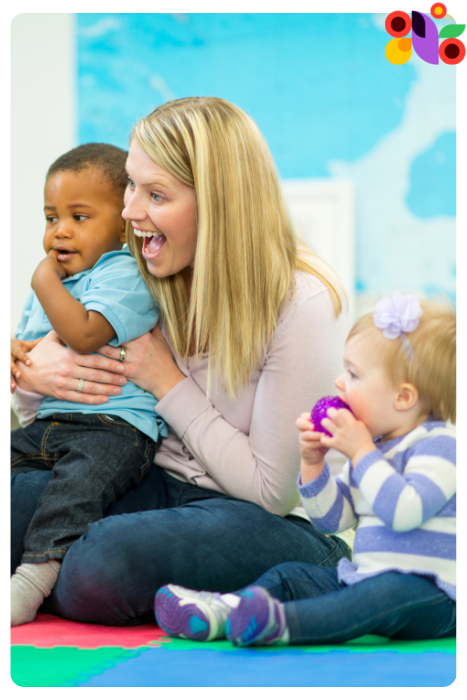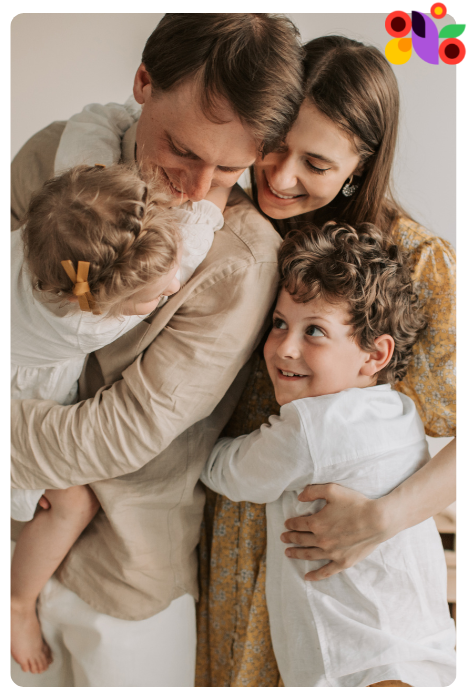 Benefits of a Childcare Lead Management Solution
There are several large lead management solutions in the market. The biggest solutions include features designed to meet everyone's needs. These are great options for companies like Amazon that are involved in dozens of industries but may not be the best fit for someone like you, a childcare professional working within a specific field.
A great lead management system should be designed for the childcare industry to help you organize new leads, inquiries, tours, waitlisting, and registration. Easily assign follow-up communications that nurture families to enroll.
It should be built for childcare businesses, from automating collecting prospective family information. Learn more about the benefits of an efficient lead management system or an integrated childcare tech solution.
Best Practices for Managing Family Leads Like a Pro
Today, everything around us is digital, from using our phones to making online purchases. In fact, 67% of Millennials shop online. Parents expect that same fast, convenient experience from their childcare provider. An industry-focused lead management system will help you respond to inquiries faster and stay connected – without lifting a finger.
Check out these best practices:
Define, then segment your ideal parent audience. Target parents that have children and are actively looking for care. This should be

Millennial and Gen Z parents

.
Map out your enrollment process. How will follow-up work for each family, at every enrollment stage?
Track your enrollment efforts. Your knowledge comes from insight. Give yourself the insight you need to grow your centers with

automated reports

.
Invest in a childcare experience platform to follow up with leads for you. Plus, keep your entire team informed. They can easily follow up with each lead status by using the right childcare communication software.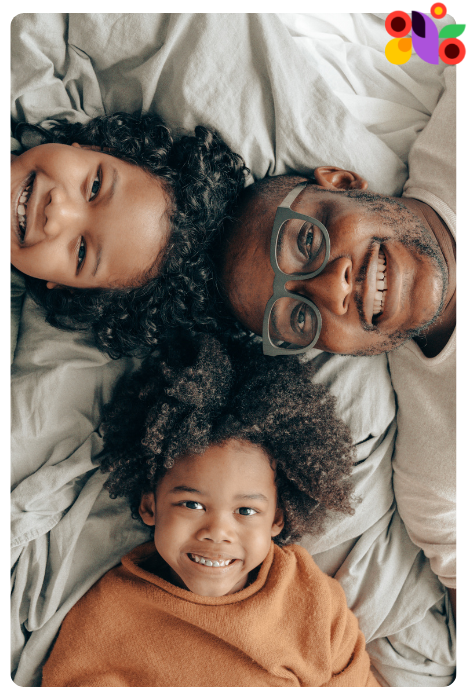 Subscribe to stay up to date on the latest industry news, trends and best practices for growing and managing your childcare business.
How Does Lead Management Work within a Childcare Experience Platform?
LineLeader is the first and only childcare experience platform to deliver full-featured customer relationship management (CRM) software, a family engagement app, and childcare management software (CMS) in one unified platform. LineLeader helps childcare organizations manage their business and optimize their staff and family experience so they can succeed in a competitive market. Now, childcare centers can eliminate the multiple disjointed products they use to grow enrollment, engage families, and manage their centers.
LineLeader Enroll uses automated processes to achieve enrollment initiatives by sending fast follow-up communications. Typically, lead management follows these steps...
1. Lead organization – Parent information and initial inquiries are organized so you can automate follow-up responses. You need a lead management platform that quickly stores data after a parent's initial inquiry to respond fast or leads will slip through the cracks.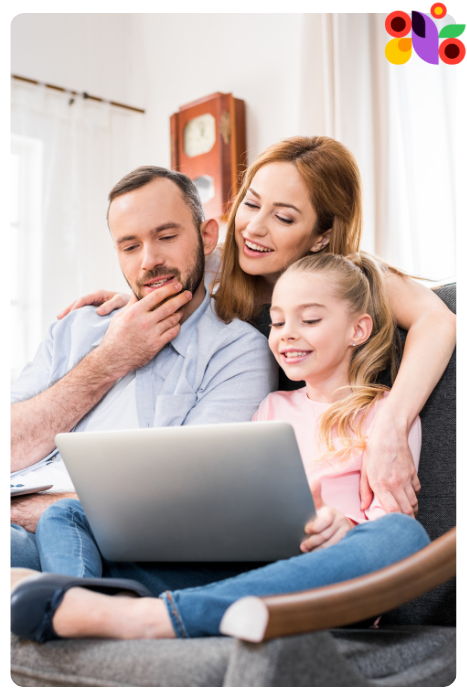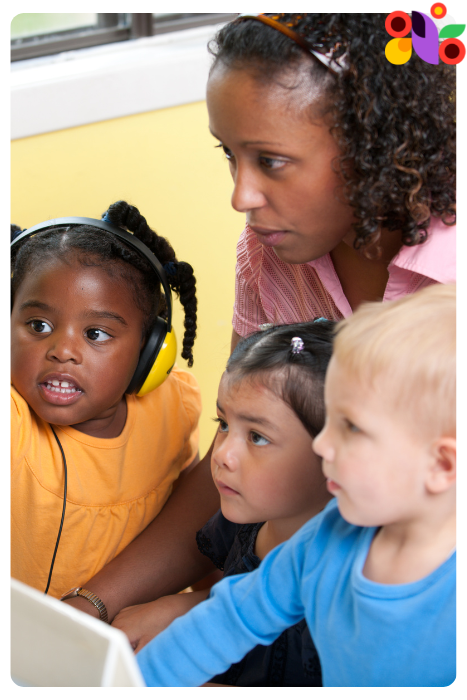 2. Lead qualification – Once a family lead enters the system, ensure they're actually searching for care – and in your area. Next, do they fit one of your segments or your ideal parent audience? Qualify the lead by accepting it – and your childcare experience software will help guide them to schedule a tour, complete registration, and pay fees online.
3. Monitor lead progress. See which communications and enrollment tasks need to be assigned. Know how long it's been since each task was completed.
4. Increasing quality leads through enhanced lead generation is a top priority for 68% of professionals. Build landing pages and web forms that turn your website into a lead generator. Increase the number of families that find your childcare business and commit to care.
5. Lead reporting details where families hear about your childcare business and which enrollment efforts gain the most attention. Directors can enhance oversight with reports to save marketing dollars.
6. Efficiently nurture leads after viewing reports on your most successful enrollment efforts. Build and send personalized communications, or behavior-based campaigns, hands-free.
Essential Lead Management Features to Look For
Stay Organized with a Family Hub
Excel spreadsheets can be good for managing basic data, but not so good for managing and building relationships with families. Organize information and follow up fast. LineLeader is designed to organize your family information, leads, and communications—all in one place.
Create Workflow Automations to Follow-Up with Every Lead, Faster
Workflow automation takes repetitive tasks off your staff's hands. Use workflow automation to easily guide parents to enrollment and improve parent satisfaction with prompt responses.
Use Helpful Dashboards and Reports to Monitor Enrollment Success
Spend your marketing dollars wisely. See which lead sources generate the most enrollments. Use reports to understand how many families are in each enrollment status by quickly seeing your updated enrollment progress for leads by the individual center or at the corporate level.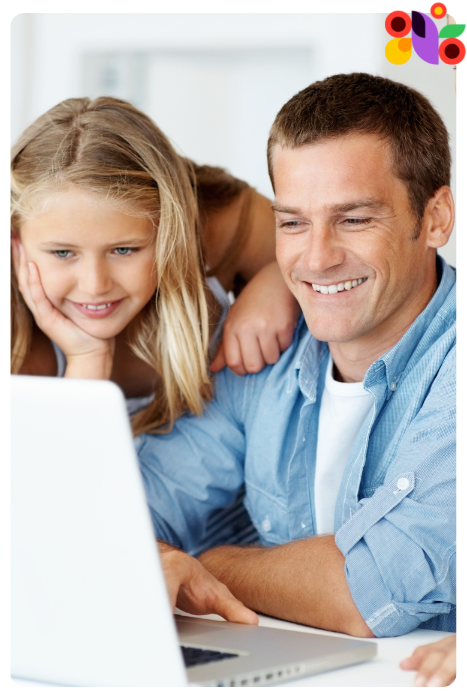 Automatically Nurture Leads
Email and Text Templates. Spend less time writing emails and/or texts by storing templates with brand elements (logos, colors, fonts). For multiple childcare brands or franchises, store various brand elements to keep the imagery consistent. That way, more family leads will recognize your childcare centers.
Drip Campaigns. Take advantage of behavior-based automation to build personalized campaigns. Drip campaigns allow you to communicate with families based on how they interact with the content you share. Save directors more than 40 hours of work every month. Drip campaigns are also powerful tools for re-engaging families.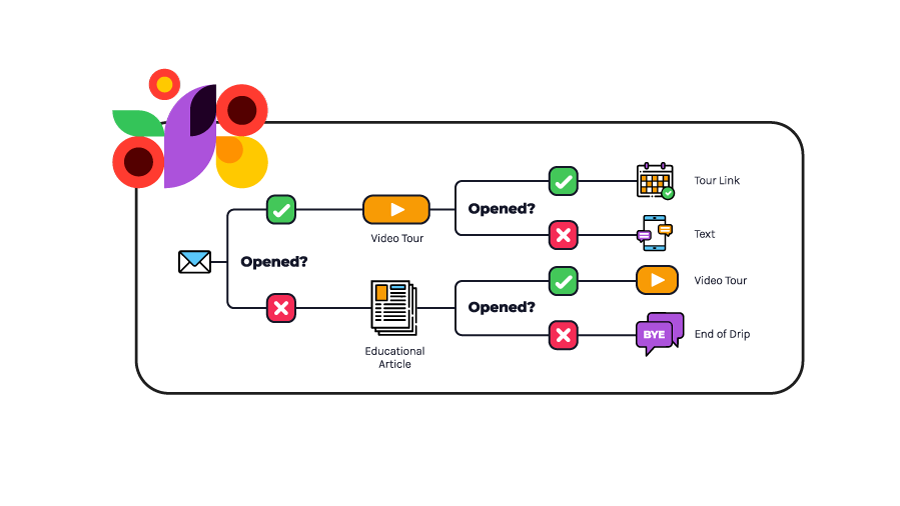 Landing Pages and Web Forms. Optimize your website with custom web forms and landing pages. Create web forms and landing pages that capture important family information. Capture more web leads with ease, as they continue to increase. Enhance your website and use it as a lead generator.
One-Click Reporting. Understand how marketing is performing across centers and make data-driven decisions on where you can improve. See detailed analytics and lead sourcing tracking with reports to measure how efficiently your marketing budget and resources are being spent.
Learn more about exceptional LineLeader features to help your childcare business thrive.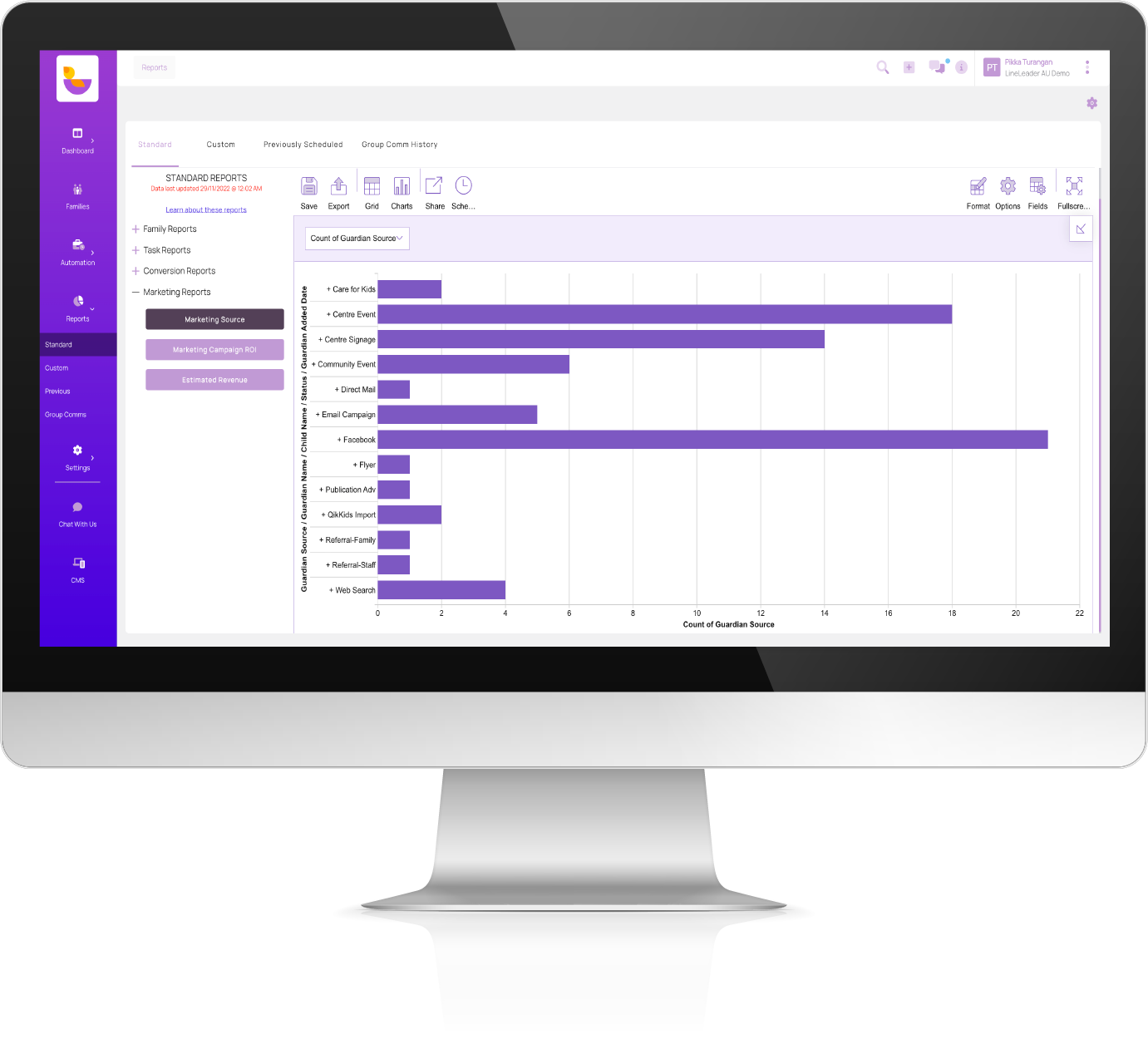 Subscribe to stay up to date on the latest industry news, trends and best practices for growing and managing your childcare business.
Resources to help you run your childcare business.
Additional Resources
For more information on specific childcare resources regarding marketing tools, campaigns, tips, and best practices - see below.
1. See the COVID-19 impact on lead management and how to use a platform to provide a better enrollment experience.
2. Learn how to increase childcare enrollment and gain new leads.
3. View how integrating with a lead management system can save you a headache.
4. Segment your audience and know each Lead Status to effectively communicate with parents.
5. Discover the power of integrating your lead management platform. Partner integrations enhance the enrollment process.
6. Check out ways to improve your childcare website and use it as the ultimate childcare lead generator.
7. Gain tips for never missing another opportunity to gain enrollment leads.
8. As web leads continue to increase, optimize your website and strategy.
9. Understand how to streamline capturing leads.